COVID-19, Bangkok, and Its People
A Photo Essay by Amphon Chansirisri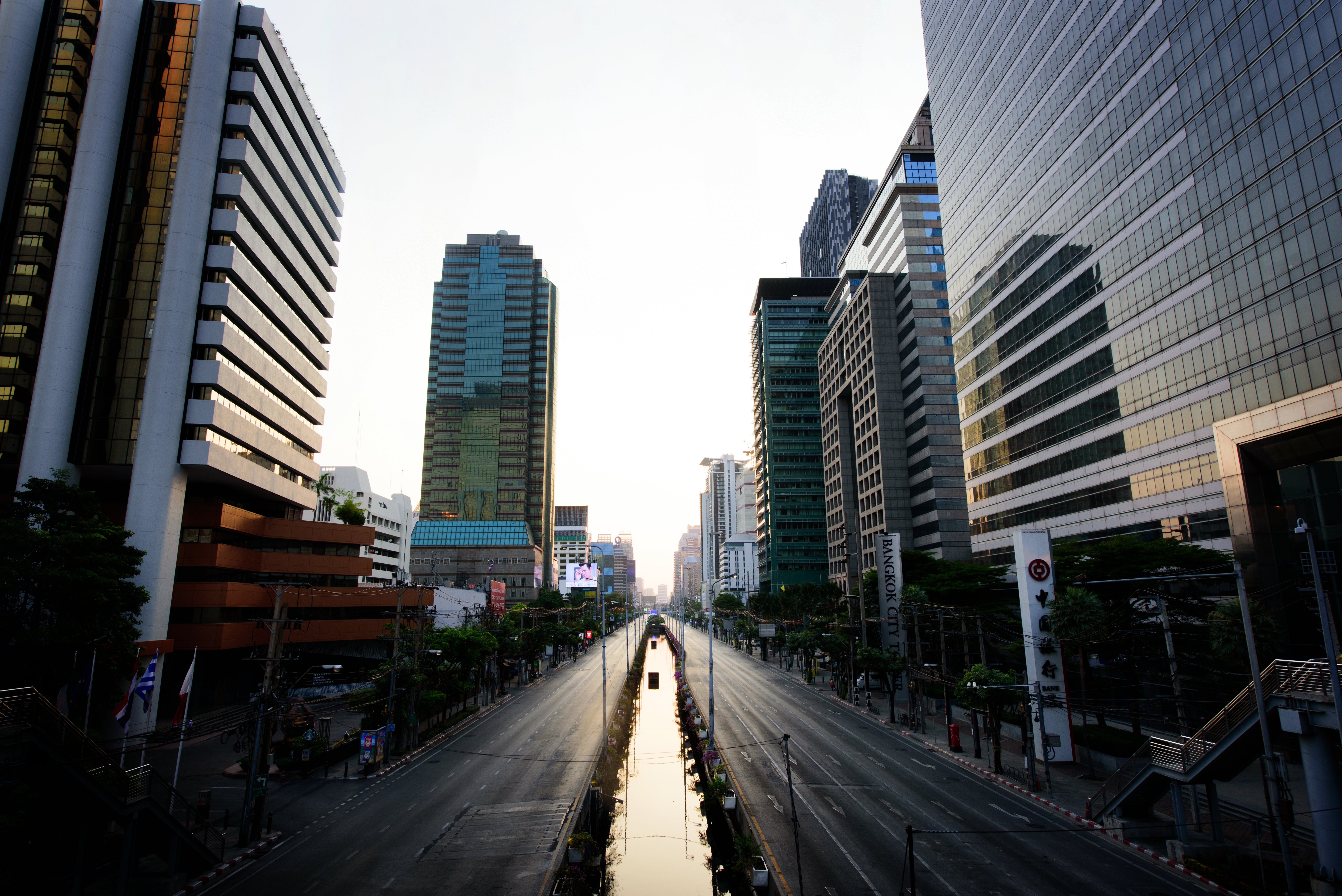 Sathorn Road: One of Bangkok's Central Business Districts which hosts several big companies, banks, hotels, hospitals, embassies and other business centers looks empty without traffic.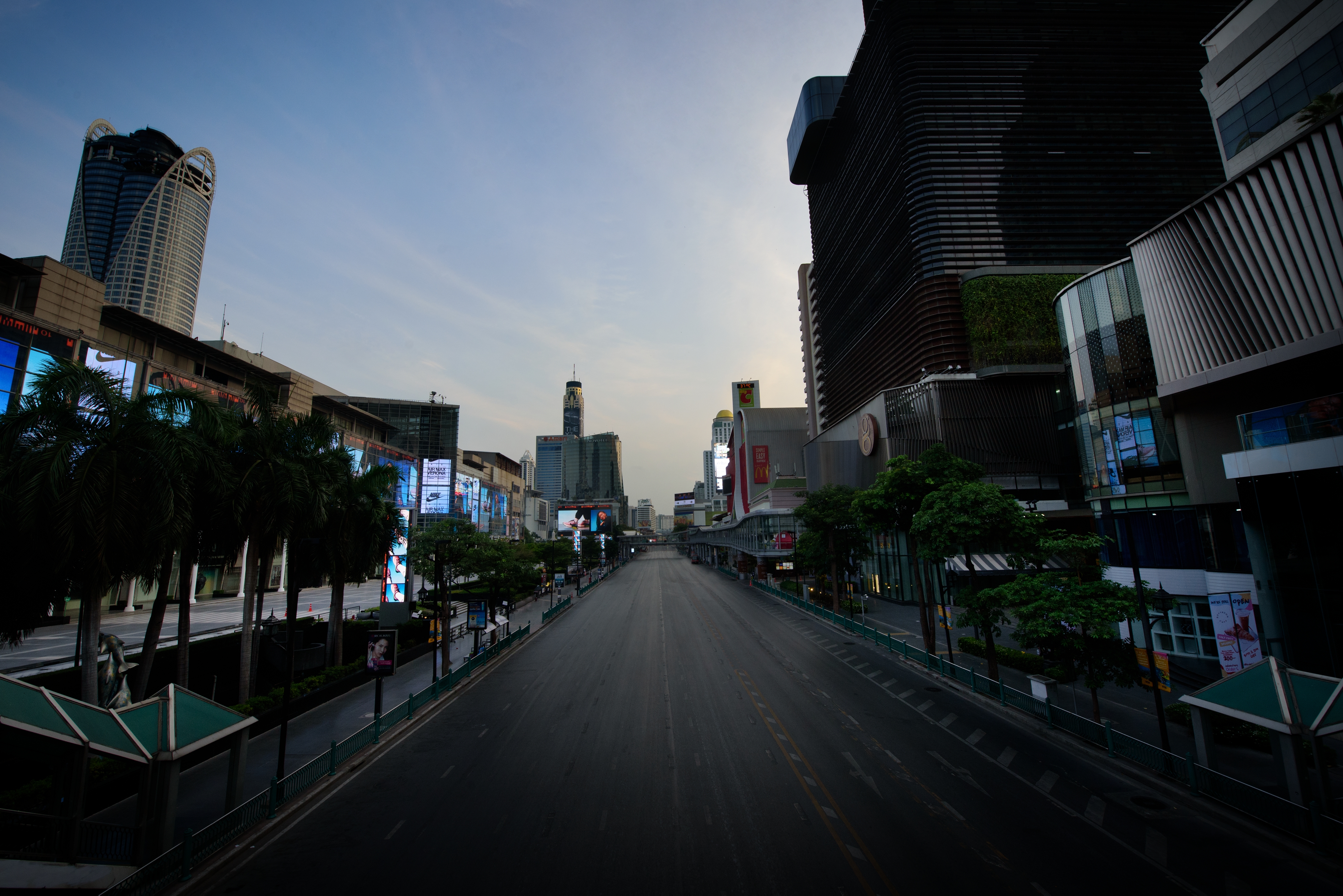 Ratchaprasong Intersection: Normally, one of the busiest intersections in Bangkok because of its central position in Bangkok, there are numbers of big shopping malls, hotels, and business centers in this area.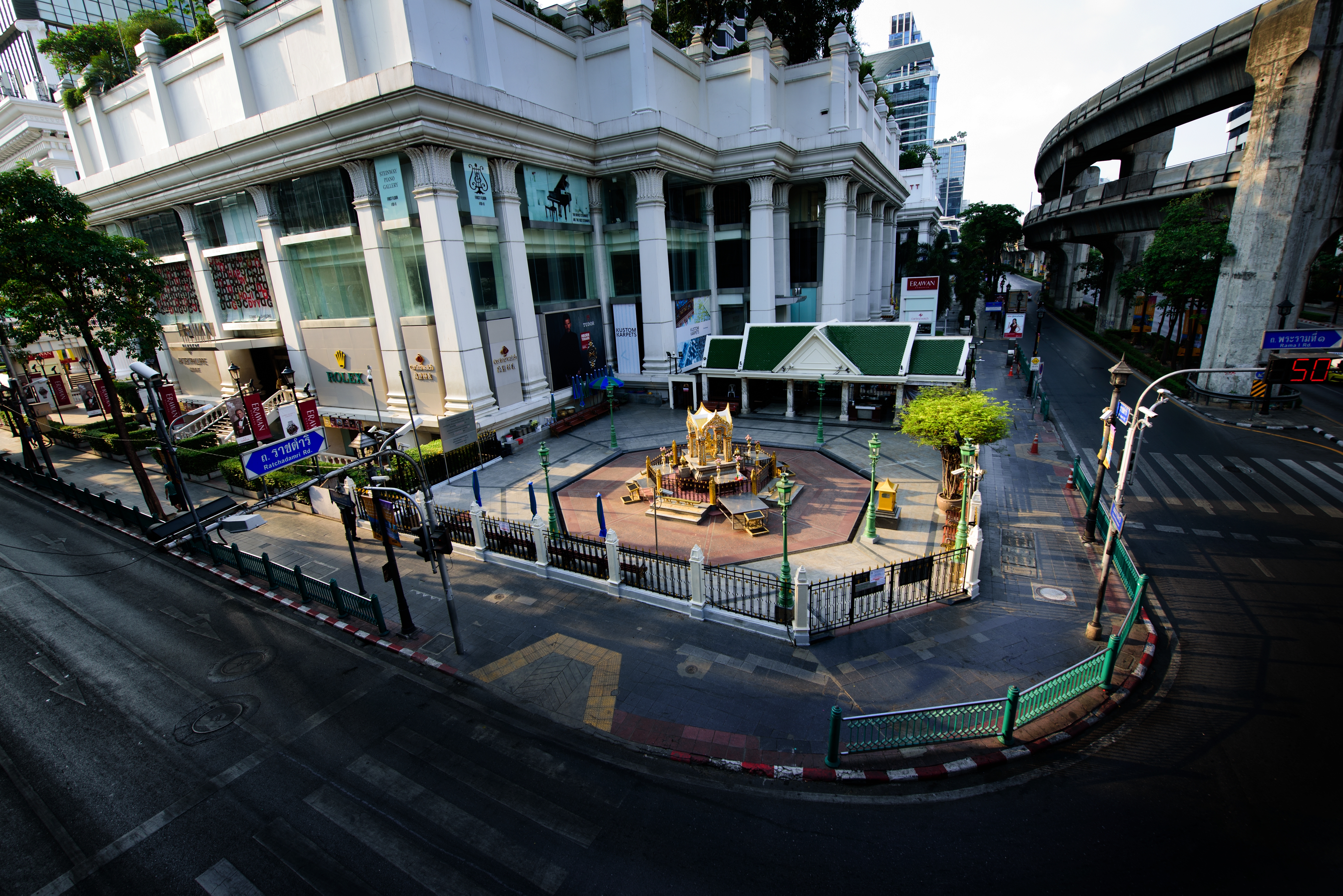 Erawan Shrine: The Shrine of God Brahma at the Erawan Hotel, is the most popular shrine for people coming from East Asia and China in particular, as well as locals. Every day, thousands visit the shrine and return with gifts when they believe their wishes have been granted. Street vendors outside sell garlands and wooden elephants to be presented as offerings.
Delivery Service: During this period, people depends on online-based delivery service for food dish orders. Shopping Malls were ordered to close until 30 April 2020, only restaurants and groceries are allowed to operate for delivery and take away service. In the picture, the couriers are waiting to pick up food orders from the restaurants in an empty shopping mall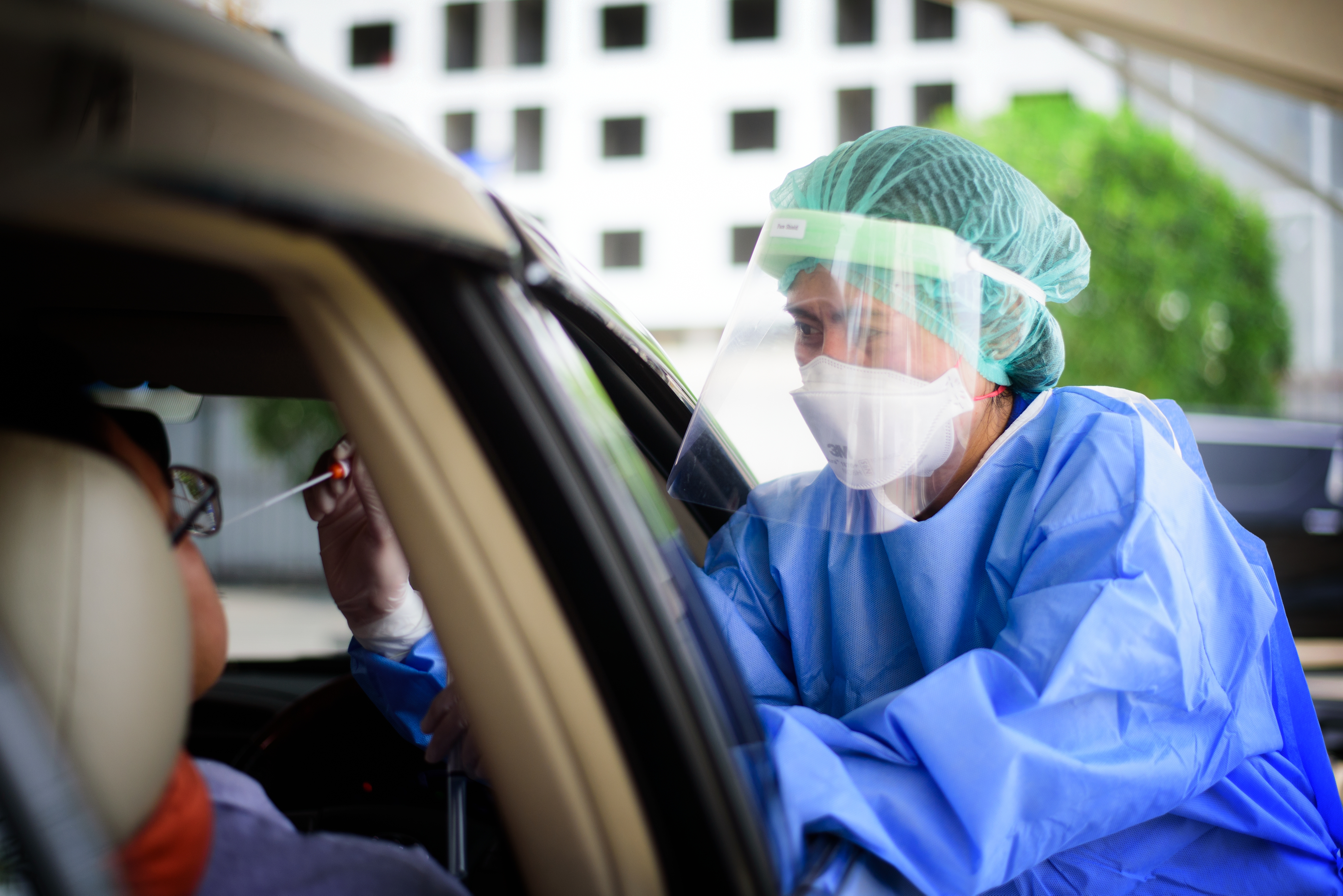 Drive-through COVID-19 Swab Test in Bangkok: There are around 12 locations in Bangkok that offer drive-through test for COVID-19. The real-time PCR test costs around 6,500 THB or EUR 185. Nationwide, The Ministry of Public Health has approved total of 44 laboratories to conduct COVID-19 testing in Thailand.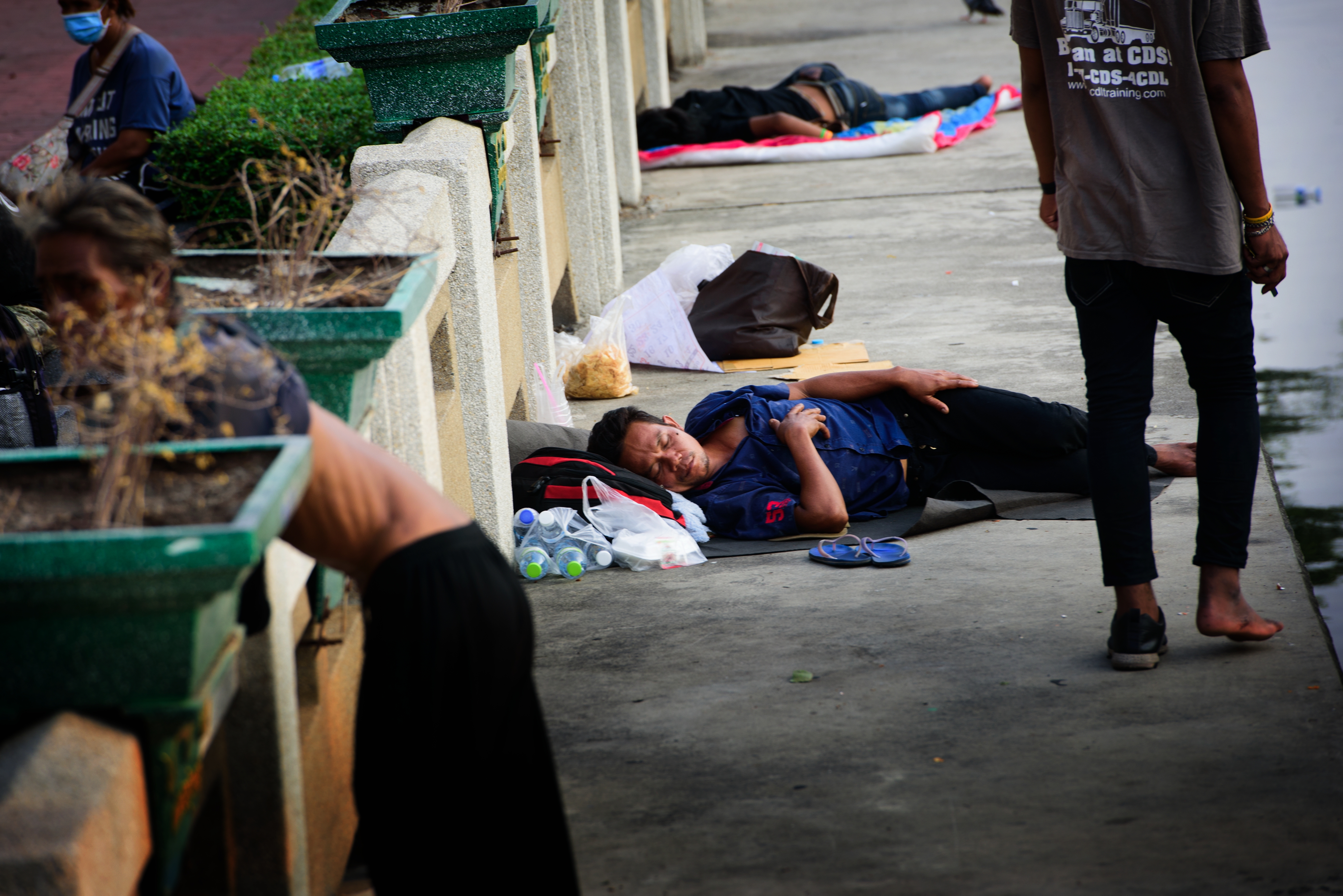 Nowhere to go: Homeless people in Bangkok are the most vulnerable at this time. According to the Issarachon Foundation, the number of homeless people in Bangkok was 4,392 in 2019.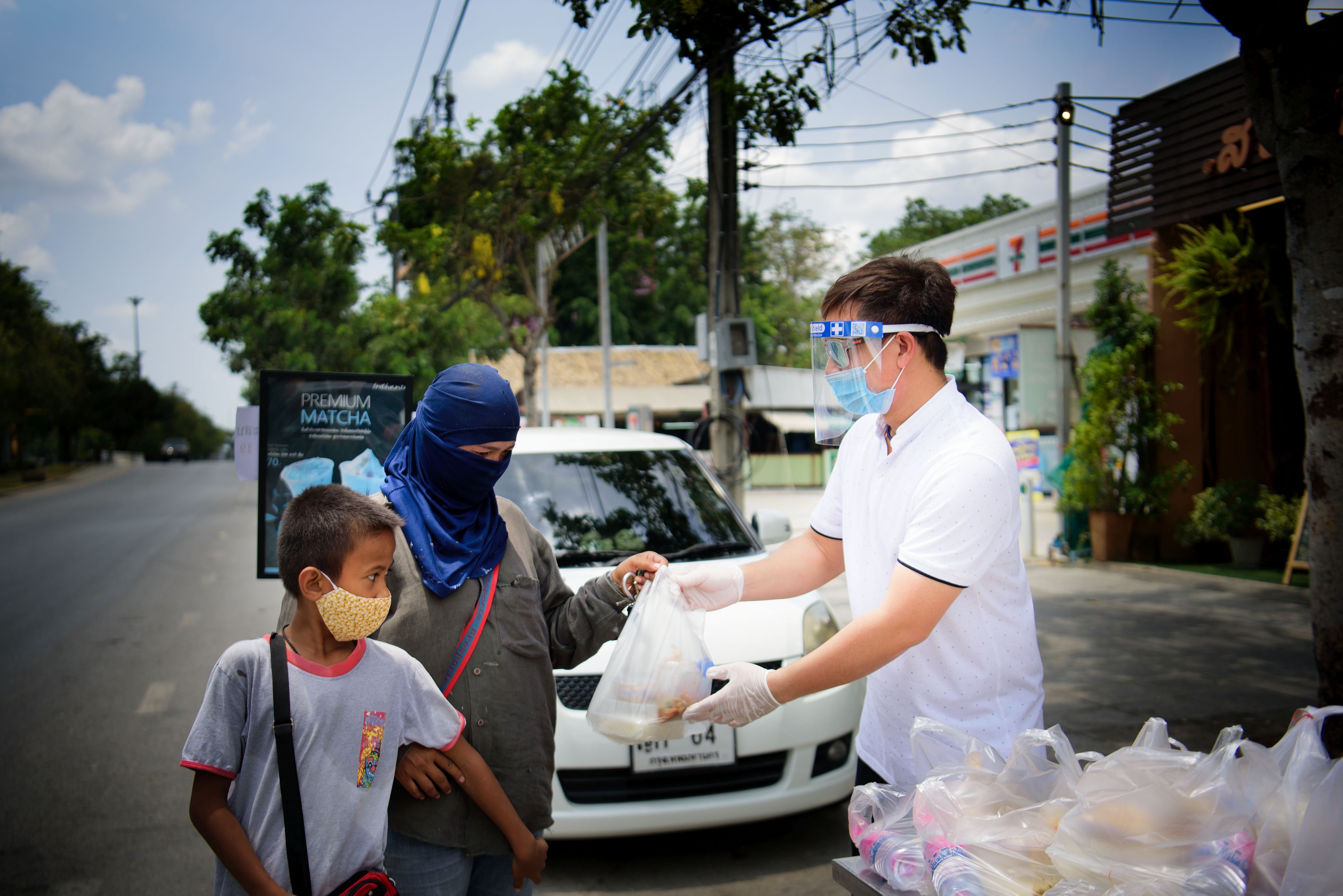 Food sharing: There are some volunteer groups distribute foods for the needies during this difficult times.
At the Frontline: Nurses with their protective equipments.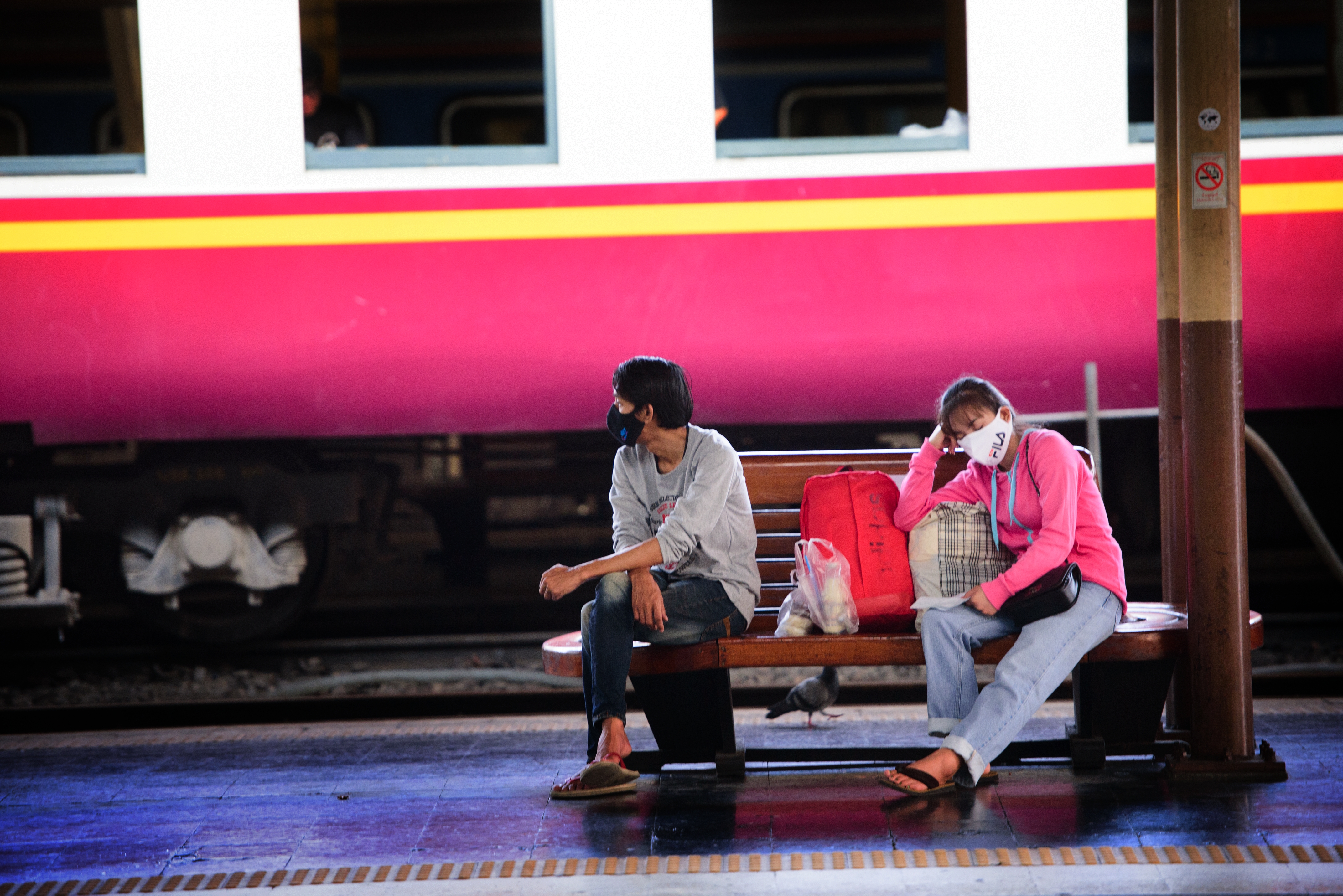 Waiting part 1: Large number of workers in Bangkok have left the city. There are few people using train service to travel now.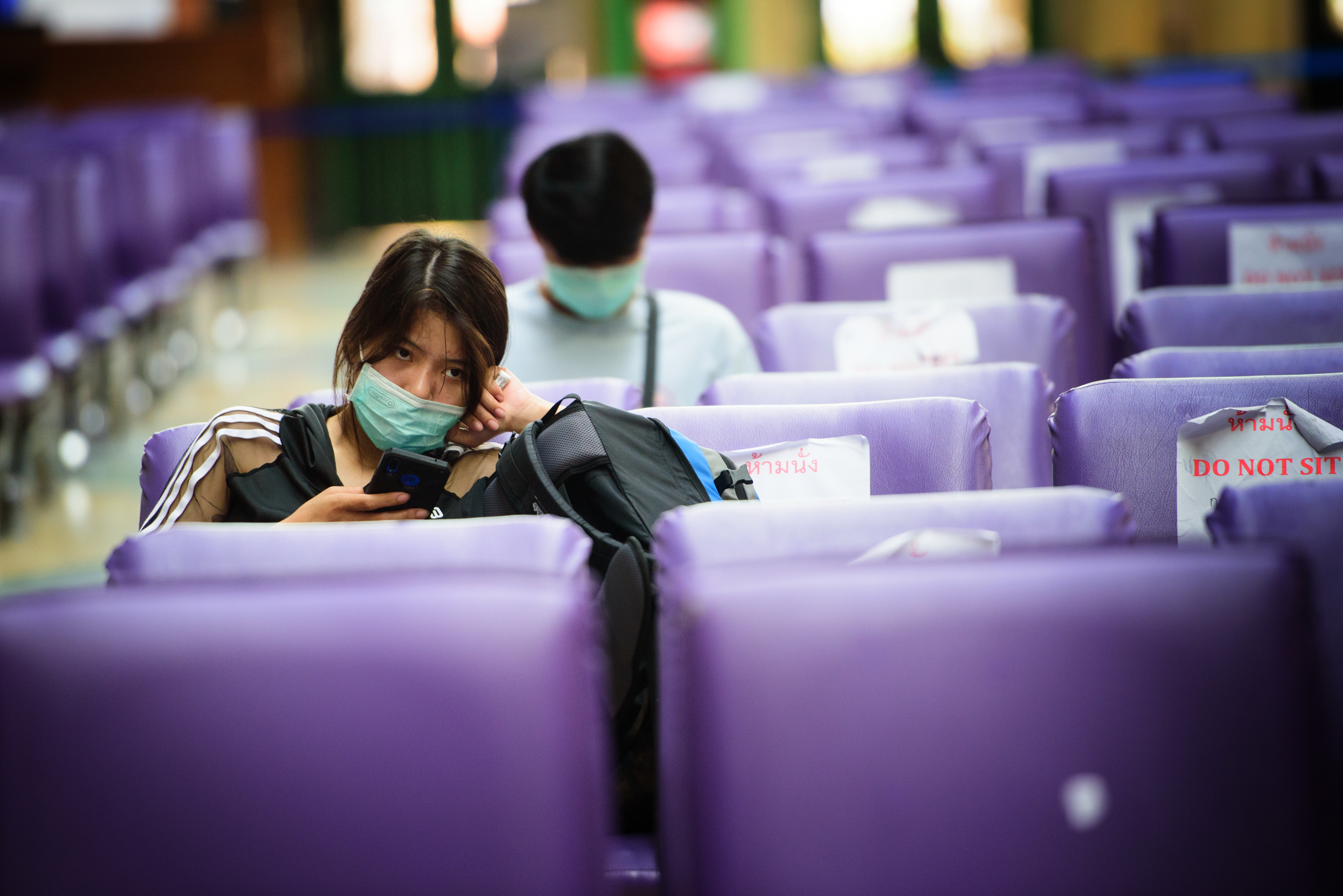 Waiting part 2: Most of train services were cancelled, there are very few services left.
Suvarnabhumi Airport without passengers: The Civil Aviation Authority of Thailand (CAAT) has extended its inbound flight ban to April 30 except repatriation flights and some others for coronavirus disease 2019 (Covid-19) control. 86 international airlines serve Suvarnabhumi Airport and offer flight travel options to and from Bangkok Airport to 151 international destinations in 64 countries and 26 domestic destinations. It has capacity of handling 45 million passengers per year. The airport has served total of 60,860,358 passengers 1,439,941 tonnes of Air Cargo with 350,509 flights in the year 2017.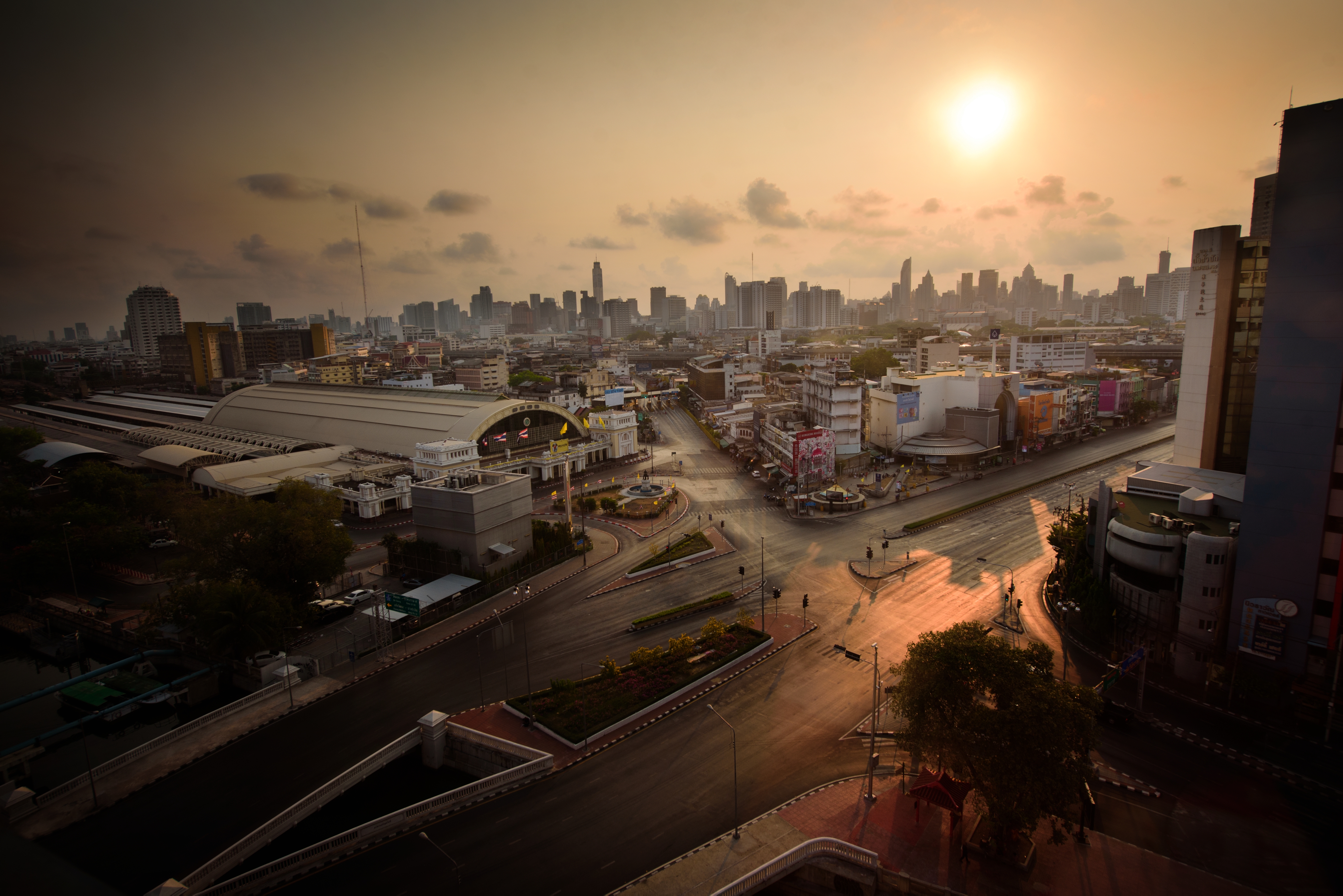 Hua Lamphong train station in silence: In normal circumstances, Hua Lamphong station serves over 130 trains and approximately 60,000 passengers each day.