Bangkok Naruemit Pride Parade 2022: Celebrating & Defending Equality for All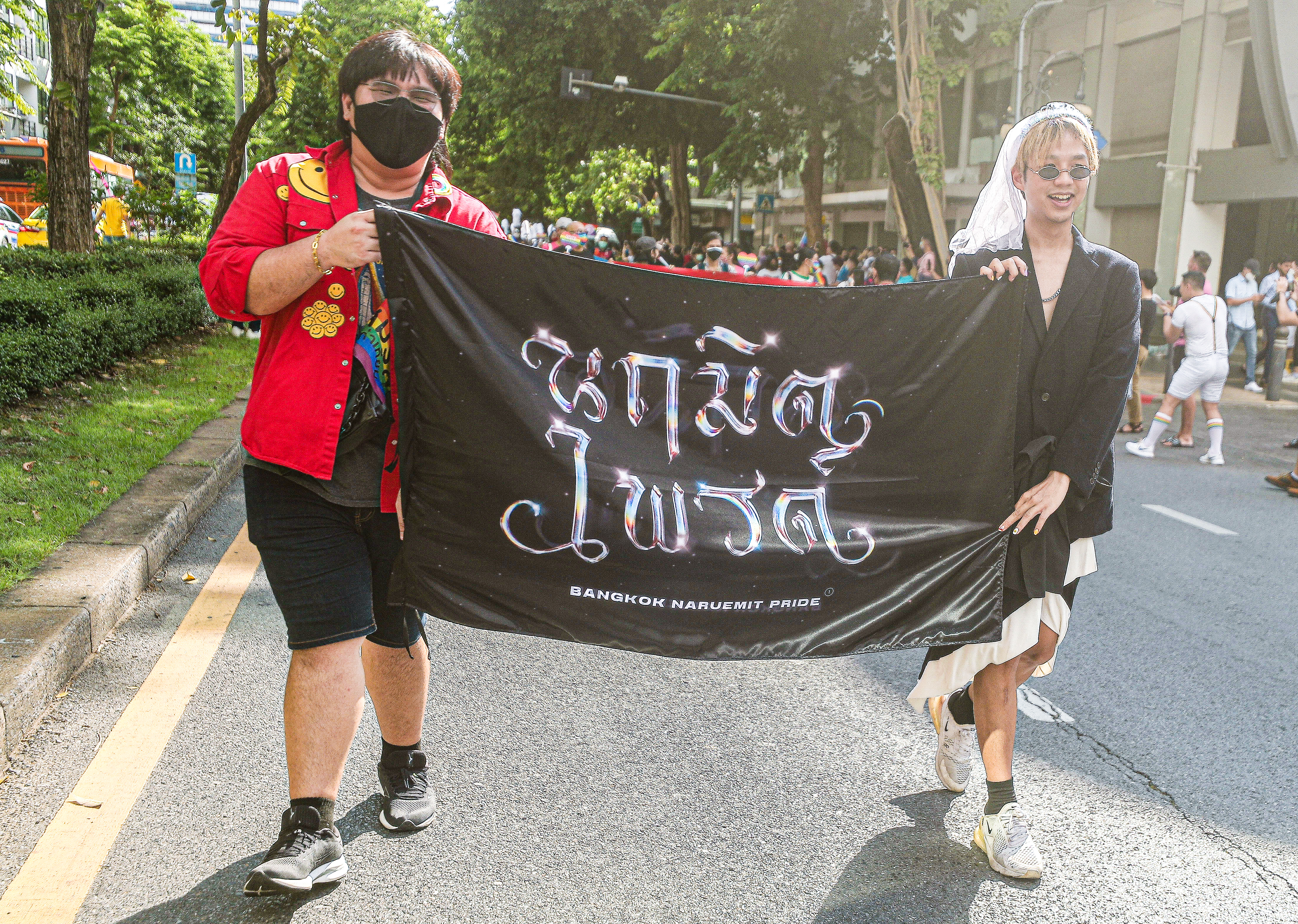 A Photo-essay by Chumaporn 'Waaddao' Taengkliang, Somsak Natthong, and Notcease
Seen as the first official parade in many years also with strong support from the newly elected Bangkok Governor, thousands of people including women, men, LGBTIQ+ and non-binary community members joined the event on Silom Road on Sunday, 5 June 2022. It was a quite large momentum to push for more Gender Equality particularly after the long COVID-19 pandemic.
Activists and advocate groups demanded for their basic rights based on the 6-color Pride Flag, which represent legal issues (red), state welfare for gender diversity (orange), the future of children and youth (yellow), human pleasure and nature (green), peace (indigo) and spirituality and magic (violet) joined by political parties and business representatives.
In Thailand, there are two bills on LGBTIQ+ partnerships which are 1.) Civil Union bill by the Ministry of Justice which was approved by the cabinet on 7 June 2022 and 2.) the draft of Marriage Equality bill which was proposed by the Move Forward Party and is awaiting parliamentary consideration. LGBTIQ+ community members in Thailand reject the approved Civil Union Bill as it would still treat them as second class citizens.