Article
Disaster education is the key to developing a sustainable safety culture in school environments. With experiences and examples across Japan, Indonesia, Thailand and other countries, including disaster response education into school curricula and other activities will help foster community action and resilience in the time of emergencies.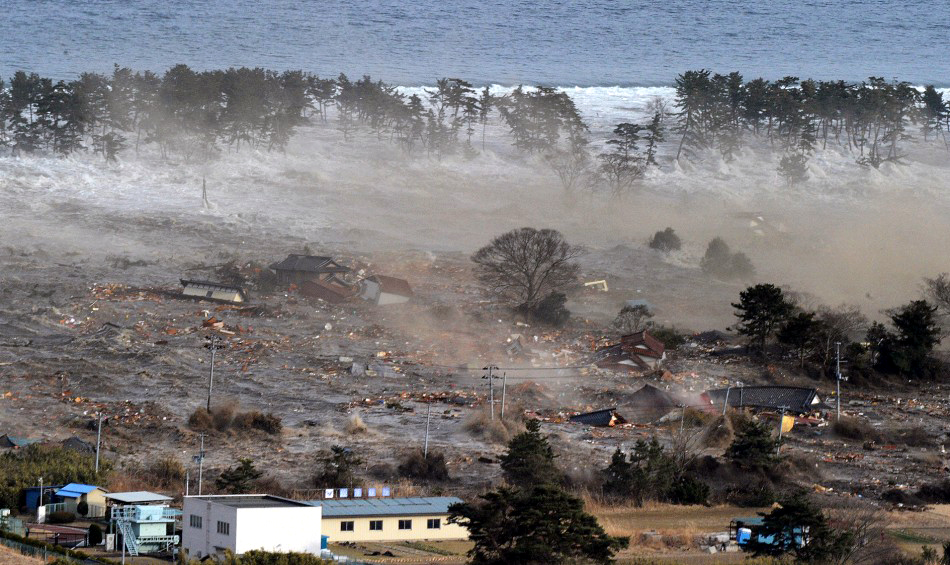 Education has the power to save and preserve lives and provide physical and emotional protection while also giving people hope for the future and acting as a conduit to advance safety and well-being. The term 'educational emergency' is used by UNESCO to describe a crisis brought on by conflicts or disasters that have destabilized, disorganized, or destroyed the education system and called for an integrated process of crisis and post-crisis support. They also stress the importance of maintaining education continuity after disasters, and take the initiative to promote education as a component of emergency response and for long-term recovery.  This is essential, as natural disasters have a significant impact on whether children attend school.
Prior experiences have demonstrated the benefits of education in disaster risk management. Children who have been taught about the phenomenon of calamities and how to respond to those situations can react quickly and effectively, alerting others and safeguarding themselves in volatile situations. The story of Tilly Smith, a 10-year-old British schoolgirl in 2004 who gave a warning to leave a Phuket beachfront as the Indian Ocean tsunami was about to sweep the coast, is one of the most well-known instances demonstrating the strength of knowledge and education. Only a few weeks before traveling to Thailand, she had learned about the tsunami phenomena at school in her geography class and could identify warning signs. Although she had no disaster experience, the young girl saved many lives.
Learning from experiences: Japan, Indonesia and Thailand
Several worldwide agendas, frameworks, conferences and UN initiatives have highlighted the significance of education in disaster risk reduction. For example, the Hyogo Framework for Action (HFA 2005-2015), created by the former United Nations International Strategy for Disaster Reduction (UNISDR, now known as the UN Office for Disaster Risk Reduction), emphasized the role of formal and non-formal education and awareness-raising as crucial elements for disaster risk reduction.
UNISDR focused on the need to incorporate disaster risk reduction into formal education and the value of community involvement in achieving sustainability within the community. The Comprehensive School Safety (CSS) framework, which supports child-centered risk reduction in the education sector, was developed by this community in 2012, along with the Global Alliance for Disaster Risk Reduction & Resilience in the Education Sector (GADRRRES) and its regional affiliates. The framework's fundamental component is a child-centered, all-hazard risk assessment. Three interconnected pillars address the strategic goals of education sector growth: 1. Safer school facilities, 2. School disaster risk or safety management, and 3. Risk reduction and resilience education. Some of the lessons presented in this article include experiences of disaster education in Japan, Indonesia and Thailand to reflect the lessons from this CSS framework.
As one of the countries in the Ring of Fire, Japan has become a leading nation in disaster management. Each year, schools in Japan have built more earthquake-resistant infrastructure to secure school building safety. Creating a safe and secure educational environment is an important priority held with the value of "living with disasters". Besides, school disaster management in Japan is manifested in the School Health and Safety Act, which encourages the implementation of the School Safety Plan for resilience development.
Disaster education has combined disaster learning for cognitive skills and disaster guidance for life skills under the concept of 'Ikiru chikara' or 'zest for living'. The Great Hanshin-Awaji earthquake in 1995 was a milestone in the importance of children's self-individual adaptive capacity of three pillars of knowledge, physical and moral aspects for lifelong learning. Ikiru chikara teaches children 'independent-mindedness' in enhancing disaster preparedness, as disaster education is incorporated into everyday school activities and school culture. 'Disaster learning' is given from elementary to senior high school, while 'disaster guidance' is delivered from kindergarten to senior high school.
In addition, Ikiru chikara is a valuable education philosophy for children today. Under this concept, Japanese education has an advanced vision. Disaster education does not stop at natural phenomena, but includes current changes in the Earth's ecosystem caused by human-made disasters, such as the Fukushima nuclear accident and climate change. As a result, Ikiru chikara has given wider lessons from disaster education to environmental education. Japanese children join in nature experience activities (NEAs), for instance, forest education, planting and pollution education, to embed the value of humans and nature living harmoniously, which bolsters education for sustainable development (ESD).
Similarly, Indonesia is located in a disaster-prone area of the world. The 2004 Indian Ocean tsunami, followed by other severe disasters including the Yogyakarta earthquake and Pangandaran tsunami in 2006 and Mt Merapi eruption in 2010, has increased the important presence of disaster education. In Indonesia, this has shared the same pattern as Japan by linking learning and practice to children's education simultaneously. Students in elementary schools are taught general information about disasters and practice of disasters as an extra-curricular activity, as in Boy Scouts. To strengthen disaster education embodiment, the Law Concerning National Disaster Management in 2007 empowered the Ministry of Education to mainstream disaster education.
The model of Sekolah Siaga Bencana ('Disaster Preparedness School') was started afterward. In Indonesia, Sekolah Siaga Bencana is limited to an activity to develop the school community by enhancing knowledge and attitudes, school policies, emergency response plans, early warning systems, and resource mobilization in anticipation of disaster risk. For instance, 28 elementary schools in Banda Aceh have been included in the National Disaster Management Agency's disaster preparedness capacity programs, including making school disaster policies. In addition, a rural school in West Bandung, West Java province, which has experienced severe landslides, built a Disaster Preparedness School by training school members with the Local Disaster Management Agency. As a result, the successful implementation of disaster education requires cooperation with other stakeholders.
As one of the mainland Southeast Asia countries recognized as the safest geographical location from disaster, Thailand has developed disaster education notably. Learning from the 2004 Indian Ocean tsunami that impacted the southern part of the country, the Ministry of Education reformed the Basic Education Core Curriculum in 2008, mainstreaming disaster lessons in the curriculum from elementary to senior high schools. The serious flooding across many provinces in 2011 and the Chiang Rai earthquake in 2014 triggered the development of comprehensive school safety and education in emergencies. Through the prominent community-based disaster risk management framework in Thailand, disaster education is embedded through cooperation between educational institutions and the community. In the southern part of Thailand, the international community has paid more attention to educating children in case of tsunamis. In the mountainous northern part of the country, disaster education highlights forest knowledge for children, named Look Mai Pah. It is a club program involving labeling target seed trees or 'treasure trees': collecting seeds from them, and helping to germinate them to prevent severe landslide impacts.
Sekolah Siaga Bencana and Look Mai Pah heavily reflect schools disaster risk or safety management, risk reduction and resilience education. Based on the CSS framework, Indonesia and Thailand's disaster education case studies have not yet incorporated attempts to realize the pillar of safer school facilities, however Japan has completed the CSS framework's three pillars. By looking at community characteristics, disaster risk governance, and the frequency and intensity of disasters, lessons from each country may differ. Therefore, local knowledge is essential as an integral part of school curricula in disaster risk reduction (DRR).
Contextualizing disaster education for school children in multiculturalism
Because schoolchildren are one of society's most susceptible populations, the relevance of school-based disaster education is mounting. Education is associated with increased awareness, and one important way education is reflected in society is through actions. Depending on the local socioeconomic and cultural conditions, different disaster education methods are used in various nations. A survey of schoolchildren in New Zealand revealed that while students who received disaster education may have increased their risk awareness, their capacity to distinguish between different types of disasters and respond appropriately to them was lacking. Another study on the subject of disaster education at schools in Nepal discovered that while classroom lectures can increase students' risk perception, they are unable to help them comprehend the significance of pre-disaster preparations or to engage in disaster mitigation activities.
In the Philippines, voluntary self-organization, known locally as 'purok', was encouraged at the sub-village level. Community structures are known as barangays, and purok has a system resembling those. Its primary purpose at first was to address solid waste management issues, but as time passed, it expanded into other disciplines, including disaster risk management (DRR). In recent years, purok has developed its DRR tactics to increase community resilience to natural catastrophes, focusing on efficient and effective information sharing and evacuation procedures. Typhoon Haiyan, one of the strongest typhoons ever recorded, struck on 8 November 2013, and it served as an example of how the method may be useful in many situations. In Iran, relevant education has been delivered to students on safety measures, self-protection and evacuation based on their Earthquake and Safety program. In many cases, the school buildings were the only structures that remained undamaged after earthquakes and were used to provide an emergency response.
Supporting school disaster education is a method that many nations have established to enhance children's awareness and preparedness while teaching them how to respond to hazardous emergency scenarios. Compared to adults, children are more open to new ideas, and as a result, numerous DRR efforts have attempted to integrate disaster-related content into localized school curricula.
In the words of Mr. Badaoui Roubhan, Director at Section for Disaster Reduction, UNESCO: "As disaster risk management must be everyone's concern, children of today must be suitably educated and sufficiently equipped to handle probable future disaster risks in light of the prevalence of natural disasters."
__
Reni Juwitasari is a Research Associate for the Disaster Resilience and Environmental Sustainability (DRES) program at the Asian Research Center for International Development (ARCID), Mae Fah Luang University. She is also an active member of Kobe University UNESCO Chair on Gender, Vulnerability and Well-Being in Disaster Risk Reduction Support.
The views expressed in this publication are not necessarily those of Heinrich-Böll-Stiftung