Article
Climate change impacts are expected to hit Southeast Asia hard, with rising temperatures and sea levels, increasing rainfalls during monsoon seasons, as well as ocean acidification and marine heatwaves. The latest report from the Intergovernmental Panel on Climate Change outlines the urgency for ASEAN countries to respond, individually and collectively. Though the COVID-19 pandemic has captured resources and attention, commitments to addressing climate change will lead to longer-term resilience for the region.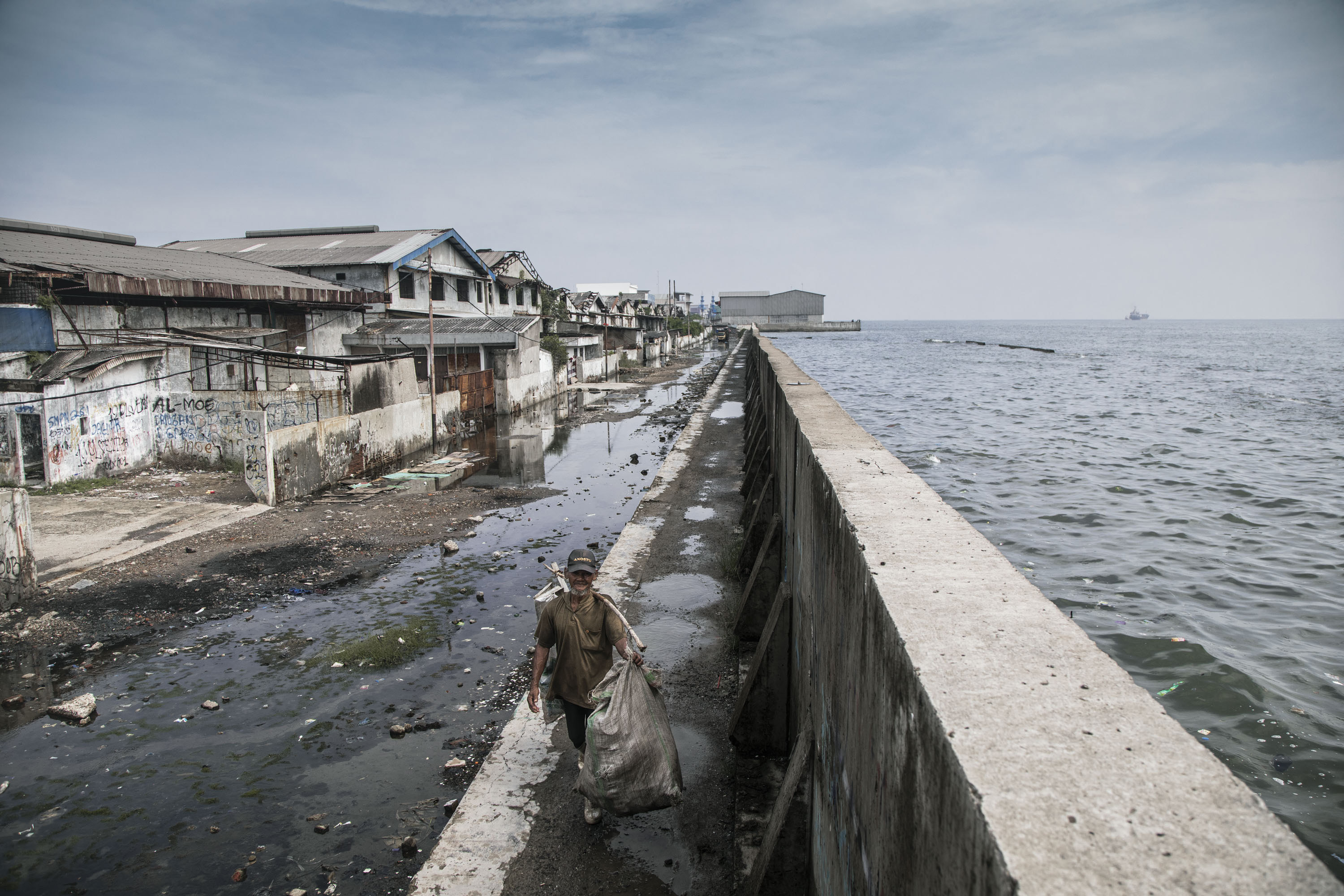 In August 2021, the Intergovernmental Panel on Climate Change (IPCC) released its physical science report under the first working group of its sixth assessment cycle (AR6 WG1). The report shows that Earth has already warmed by about 1.1°C (degrees Celsius) relative to pre-industrial times, and that the 1.5°C Paris Agreement threshold is projected to be breached between 2030 to 2035 – unless emissions are cut by 45% by 2030.
However, the United Nations Framework Convention on Climate Change (UNFCC) September report on the nationally determined contributions (NDCs) submitted so far reveals that the world is far off course. Based on the available NDCs as at publication, the report projects a 16% increase in global greenhouse gas emissions in 2030 compared to 2010, leading the world towards about 2.7°C of global warming by the end of the century.
Southeast Asia is among the most vulnerable regions in the world to climate change impacts. The latest IPCC report shows that while future warming in Southeast Asia is projected to be slightly less than the global average, sea level rise has been found to be higher across the entire Asian continent compared to the global average, and regional mean sea level will continue to rise.
The report also warns that rainfall during Southeast Asia's monsoon season is projected to increase in the mid- to long-term, as well as marine heatwaves and ocean acidification in some areas of the Pacific and Indian Oceans. Moreover, fewer but more extreme tropical cyclones have affected the region, although no significant long-term trend in the overall number of cyclones was found.
"In the Philippines and the rest of Southeast Asia, mean air temperatures, extreme heat, heavy precipitation, floods and sea levels are projected to increase with further global warming. In particular, most of the Philippines is projected to experience a drier climate but in some areas more extreme rainfall events are expected to occur," reported the Manila Observatory, whose scientists Dr Faye Cruz, Dr Laurice Jamero, and the late Dr Gemma Narisma all contributed to the WG1 report.
In the Philippines and the rest of Southeast Asia, mean air temperatures, extreme heat, heavy precipitation, floods and sea levels are projected to increase with further global warming.
For mainland Southeast Asia, the report warns of higher flood levels and prolonged rainfall in the Mekong Delta as a collective result of not only climate change but also land subsistence and local human activity.
While the IPCC barely mentioned fossil fuels in its report, UN Secretary-General Antonio Guterres connected the dots, proclaiming the report as "code red for humanity" and stating that the "report must sound a death knell for coal and fossil fuels, before they destroy our planet."
It is imperative that Southeast Asian countries act both individually and together to mitigate common risks and seize common opportunities amid the changing climate. The Association of Southeast Asian Nations (ASEAN) recognized this in last year's 37th ASEAN Summit. In the ASEAN Comprehensive Recovery Framework adopted last November, they stated, "Even before the pandemic, climate change represents a fundamental risk to ASEAN given the potential scale of devastation and disruption caused by carbon emissions to environment, and the many natural disasters already experienced in ASEAN which are aggravated by climate change. Driven by this risk, as well as threats of future pandemics, actions to mitigate the impacts of climate change should be taken immediately."
The latest IPCC report is a stark reminder that 1.5°C is still within reach. But it also states that keeping to 1.5°C is no paradise. We can avoid the worst impacts of climate change, including courting far more monumental impacts related to ice sheet collapse and abrupt changes to the ocean's circulation, but the region will still experience dangerous increases in sea levels, more intense typhoons, ocean acidification, and heavy precipitation accompanied by more severe flooding. All of these threaten the very survival of major coastal cities and smaller fishing communities alike, not to mention regional food and water security, as well as the livelihoods of most of the ASEAN population, which is dependent on agriculture, fisheries, and forestry.
Back in 2015, the Asian Development Bank (ADB) estimated that the region's gross domestic product would decrease by up to 11% by 2100 due to climate impacts. However, the ADB adds that the benefits from both co-benefits and long-term avoided climate damage strongly outweigh decarbonization costs.
More recently, last April 2021, Swiss Re projected that GDP loss for ASEAN could reach 17% if the 2°C global warming threshold is reached, and up to 37.4% in a severe case of 3.2°C increase. On the other hand, the region would prevent GDP loss by as much as 25% if the "well below the 2°C" Paris Agreement target is met, with Indonesia and Thailand noted as among the biggest winners among emerging markets.
GDP loss for ASEAN could reach 17% if the 2°C global warming threshold is reached, and up to 37.4% in a severe case of 3.2°C increase.
Policies and pledges on climate change, amid pandemic commitments
With less than a month to go before the long-awaited UN Climate Summit begins in Glasgow, the region's developing countries must ramp up the demand for major emitters to take the most drastic emissions cuts and deliver on the longstanding pledge to provide $100 billion per year in climate finance.
Climate change is increasingly becoming a greater political pivot even in developed and emerging countries, as extreme weather events fueled by climate change have wrought havoc on their own communities and economies over the past year. China recently followed Japan and South Korea in pledging to stop financing coal plants abroad, which if implemented would stop all public investment in coal in Southeast Asia. Germany's more climate-progressive Social Democrat and Greens political parties came in first and third place, respectively, at the recent federal elections.)
Yet given the global nature of the climate crisis – and ASEAN's growing population, economy, energy demand, and carbon footprint – Southeast Asian countries are not exempt from scrutiny over their own commitments and actual steps taken in response to climate change. Yet deep changes are already afoot in terms of climate and energy in key SEA economies, brought about amid long-seated developmental challenges compounded by the COVID-19 pandemic.
The region's governments have for the most part decoupled climate action from pandemic responses. Yet pandemic responses have not necessarily displaced climate action plans; the region's governments are in fact adapting to current and likely post-pandemic realities with net benefits to Paris Agreement goals.      
Vietnam is the region's leader today in terms of renewable energy uptake, given its drastic expansion of solar and wind capacity. Its Ministry of Industry and Trade announced recently that it will no longer consider developing new coal plants (although the government news service notes the latest draft Power Development Plan shows an increase of coal projects). The country's updated nationally determined contributions (NDCs) are being touted as a role model for highlighting the socioeconomic co-benefits of climate action, with the decline in coal imports and investments in renewables expected to increase energy security and independence.
Indonesia, the largest ASEAN economy and incoming G20 chair, has a 2060 net zero target. The Ministry of Energy and Mineral Resources announced a moratorium on new coal power with the Perusahaan Listrik Negara (State Electricity Company) outlining carbon neutrality goals by 2025. And while it might cite climate goals, it cannot be denied that a huge part of the Indonesian government's motivation lies in stanching the economic bleeding due to the colossal yearly subsidies it has been providing to prop up its failing and flailing coal industry, which can no longer even predictably pay the extraction royalties it owes to government without going belly-up.
Even the Philippines' moratorium on greenfield coal, seen to be the first in the region, was based not on international commitments but because of expensive and unreliable coal, a source of rigid baseload power supply, being unable to provide for current power needs, and therefore destabilizing the power grid. What the future needs is flexible generation and that can only be supplied by renewable energy, not coal, and not even fossil gas.
More recently, the 12th Malaysia Plan includes a 2050 carbon neutrality pledge. Malaysian Prime Minister Ismail Sabri Yaakob also announced they will no longer build new coal plants and will introduce measures such as carbon pricing and a carbon tax.
Thailand is also aiming for carbon neutrality by 2065–2070; Singapore earlier pledged net zero "as soon as viable" in the second half of the century. Other ASEAN countries are ramping up renewable energy and energy efficiency projects alongside those for adaptation.
Long-term resilience via energy and economic transitions
The region's battle against COVID-19 is far from over, particularly given the scourge of the Delta variant. For some quarters, this necessitates the prioritization of the pandemic over the climate crisis, or the blind adherence to the predominantly Global North narrative of a 'green recovery'. Yet it is ASEAN's political and business leaders themselves who are proving that the increase of climate ambition and the acceleration of the energy transition is underway, and that climate action is part and parcel of recovery and resilience.
The motivation must be to pump prime economies, create jobs, and increase resilience even as the power and transportation sectors, among many others, are transformed towards low carbon pathways. To assert development and democracy instead of net-zero diplomacy.
If we are to accelerate climate action, economy-wide transformation needs to speak to the development goals of Southeast Asian countries. In doing so, we not only accelerate the transition towards resilient infrastructure and low carbon development. We also, more importantly, make such changes durable, with the co-benefit being the contribution to the global climate fight as these strategies elevate the interests of the peoples of Southeast Asia.
__
Denise Fontanilla is a Filipina campaigner and communicator for climate action and clean energy. She is an Associate for Policy Advocacy of the Institute for Climate and Sustainable Cities, focused on the organization's work in the Asian and global arenas.
The views expressed by the author are not necessarily those of Heinrich Böll Stiftung.