Article
Two months ago, the World Health Organization (WHO) declared COVID-19 as a pandemic with 4,801,202 cases and more than 318,935 deaths as a result of the coronavirus as of current writing. 
The last few months have been daunting with COVID-19 almost paralyzed the entire world with various countries putting different areas under their jurisdiction in lockdowns. Whether or not the different kinds of approaches (i.e. lockdowns, herd immunity, aggressive testing-tracing-isolation and treatment) have been effective or not, we will know for sure in the coming weeks. Countries that have been hailed as effective in combating COVID-19 are Taiwan, New Zealand, Vietnam, among others.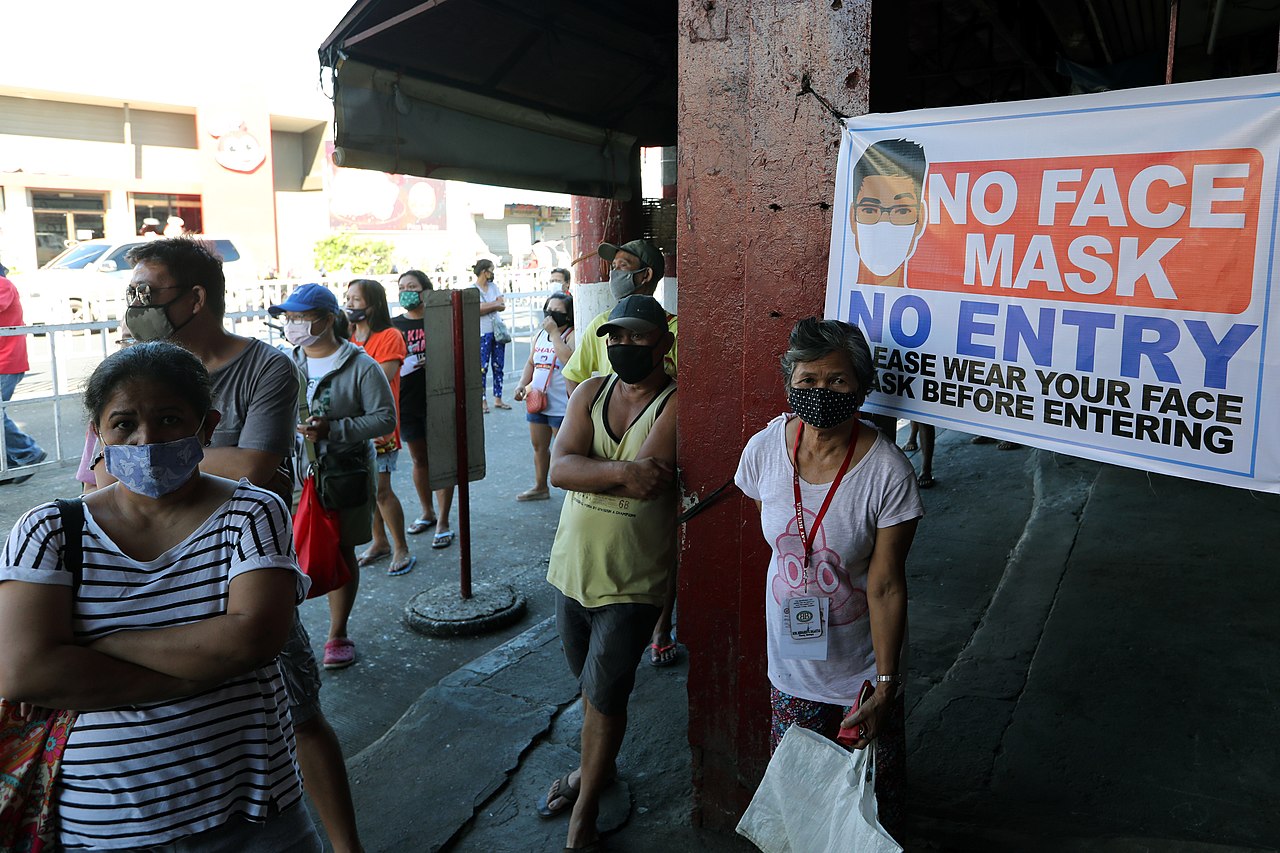 International humanitarian organizations in particular Oxfam have said that more than half a billion people may be pushed into poverty by the economic fallout. Further, global poverty reduction could be set back 30 years as economic recessions will definitely be felt. Oxfam is concerned about the impact it could have on the most vulnerable communities in poorer countries across the world.
Alongside, civil society organizations and farmer groups have declared that the pandemic is turning into a "global food and humanitarian crisis" unless food supply chains are maintained and borders kept open to trade. Despite the restrictions in the flow of food supplies and economic activities, people around the world are staying home and reconnecting with their local communities and local food suppliers. The global pandemic has caused unprecedented job loss as the normal economic functioning of society has ground to a halt. It has shone a spotlight on the interconnectedness of global food and goods supply chains, and highlighted how vulnerable that chain is to disruption.
The Poverty and Inequality Lens 
But as with any humanitarian crisis, social inequalities have become more pronounced during the crisis. Lower income communities and individuals especially women are far more likely to be unable to do their jobs at home, and are often risking their lives to continue working outside. Factory workers, retailer workers, waste workers, delivery people are all working in the face of severe risks to their health. It's given that anyone can be exposed to the virus. However, the same groups and individuals are the most vulnerable sectors because they do not have the means to cope on their own. 
As the world moves into a global economic depression, these inequalities will only become more pronounced, and the need to provide good quality jobs in the aftermath of this crisis will be a challenge. 
On a regular basis, care work and households fall under the burden of women. The responsibility of caring for the family and making both ends meet grow heavier on the shoulders of women, including elderly women who, by social norm and by convenience, often take care of the family while the younger ones go to work. This crisis will disproportionately affect women for this will add further multiple burdens of needing to contribute to the household income while also taking care of the young and the elderly and the sick. 
These conditions are further exacerbated by unfair labor practices and authoritarian governments. In some countries in Asia, marginalized workers face food shortages and security and sanitation issues in the midst of COVID-19 and the resulting lockdown measures. In the Philippines, it is compounded by the threat of state violence because of duty bearers who are looking into the crisis as an issue of peace and security rather than a health and human rights issue.
With social distancing set to be a fact of life globally for the foreseeable future, and the risk of subsequent waves of infection ever present, companies are having to rethink their operations. This time of collective reflection, job loss and economic damage is a critical time to seed the ideas needed for a greener and more just future. Government needs to develop an approach that relies on whole-of-government and whole-of-society strategies.
Avoiding Disaster Capitalism During a Crisis 
There is significant interest  in how governments and businesses plan to recover from this catastrophe. For countries, especially developing ones, there is a tendency for governments to rely on the support from the private sector with response and recovery needs during and after a disaster. While private companies have been generous in providing aid and relief during crises of massive proportions, governments should also be wary of "disaster capitalism". In a think piece written by writer-activist Naomi Klein, she defined disaster capitalism as "calculated, free-market solutions to crises that exploit and exacerbate existing inequalities." She further nuanced this by citing the case of disaster profiteering and war profiteering during the Bush administration after 9/11, when the Bush administration declared this as a security crisis, and simultaneously privatized, and outsourced invasion and occupation of Iraq and Afghanistan.
In fact, even in developing countries the interplay of government-corporate interests unmasking in a post-disaster recovery has been gaining ground. In an article published by the Canadian Journal for Development Studies titled "Natural disasters and land grabs: the politics of intersection of in the Philippines following super typhoon Haiyan", showed how the thin line between "land grabs and human security has the potential to abruptly change spatial, institutional and political land arrangements in poor communities on a global scale." It showed how a big and influential multinational corporation with interests in realty development, water, shopping malls, bank and finance, has taken advantage of post-disaster recovery efforts to displace communities and develop Sicogon in central Philippines into a booming tourist destination. This has been enabled by a lack of clear policies on community land rights in a post-disaster recovery. 
These cases have shown that during these uncertain times, we realize the fragility and brokenness of many of the systems and institutional mechanisms we currently depend on. Much like the other crises, the pandemic challenges us to bridge solidarity across differences and to sustain collective action. It is during these times, when those who benefit from the status quo are using the outbreak as a means to contain dissent, to continue gaining power and money amid this humanitarian crisis. 
Now is the time to be decisive in saving lives and bold in charting a better future for those most in need in the wake of this crisis. 
How do we move forward in a post-COVID-19 world? 
We have to demand that bailouts are designed to increase resilience of impacted communities not corporate interests. Governments and other stakeholders must ensure that cash aids directly go to impacted communities first, in a streamlined, transparent and expedient manner. During a time when there is a lack of resources from the government, low-income communities are the priority of the State. We must collectively push for producer's responsibility and decision making based on third party science and equity.
We have to ensure that just transitions are in place for everyone. These policies and set-ups must leave no one behind. While interim and transitory policies will be enacted, these must be co-created with community centered leadership. Further, these decision making processes must prioritize public health and safety of frontliners like waste workers, grocery workers, healthcare workers, and any essential service providers. The new reality scenario must take into account that communities are able to bounce forward instead of merely bouncing back from the impact of this crisis.  
We have to foster social solidarity and collective care, and imagine new narratives of resistance and push for systemic change that will usher into an alternative world where human rights, solidarity economy, collective freedom are ensured. It might be hard to imagine a way through this crisis – especially one that honors other crises that people and planet both face – but we must. The COVID-19 pandemic demands swift and unprecedented action from national governments and the international community as so many lose their jobs, livelihoods and loved ones. This can be done by reaching out to various intersectional movements like the climate, environmental justice, food sovereignty, and human rights groups.
Global crises often create openings to later be filled by either a consolidation of power and wealth or democratic, grassroots uprisings where economic and social benefits are shared by the many, not the few. Humanitarian crises like the pandemic can create chaos and push vulnerable and poor communities deep into poverty and vulnerability. As a result, it has the potential to further the gap on inequality. Those who are in power are working to entrench, consolidate and double down on the status quo power structures that create a world of injustice. 
However, we have the individual and collective powers to turn this crisis into an opportunity to do the impossible; by coalescing and building solidarity across movement to create a just, inclusive, and sustainable new reality post COVID-19
__
This article is a part of Web-Dossier: COVID-19 and Southeast Asia