Article
The starter gun has gone off: on June 30, 2020, 192 candidates filed their paperwork to run in Singapore's general election. We're once again going with the absolute legal minimum campaigning period — nine days — so Singaporeans will head to the polls on July 10. From start to finish, it will all be over in 17 days.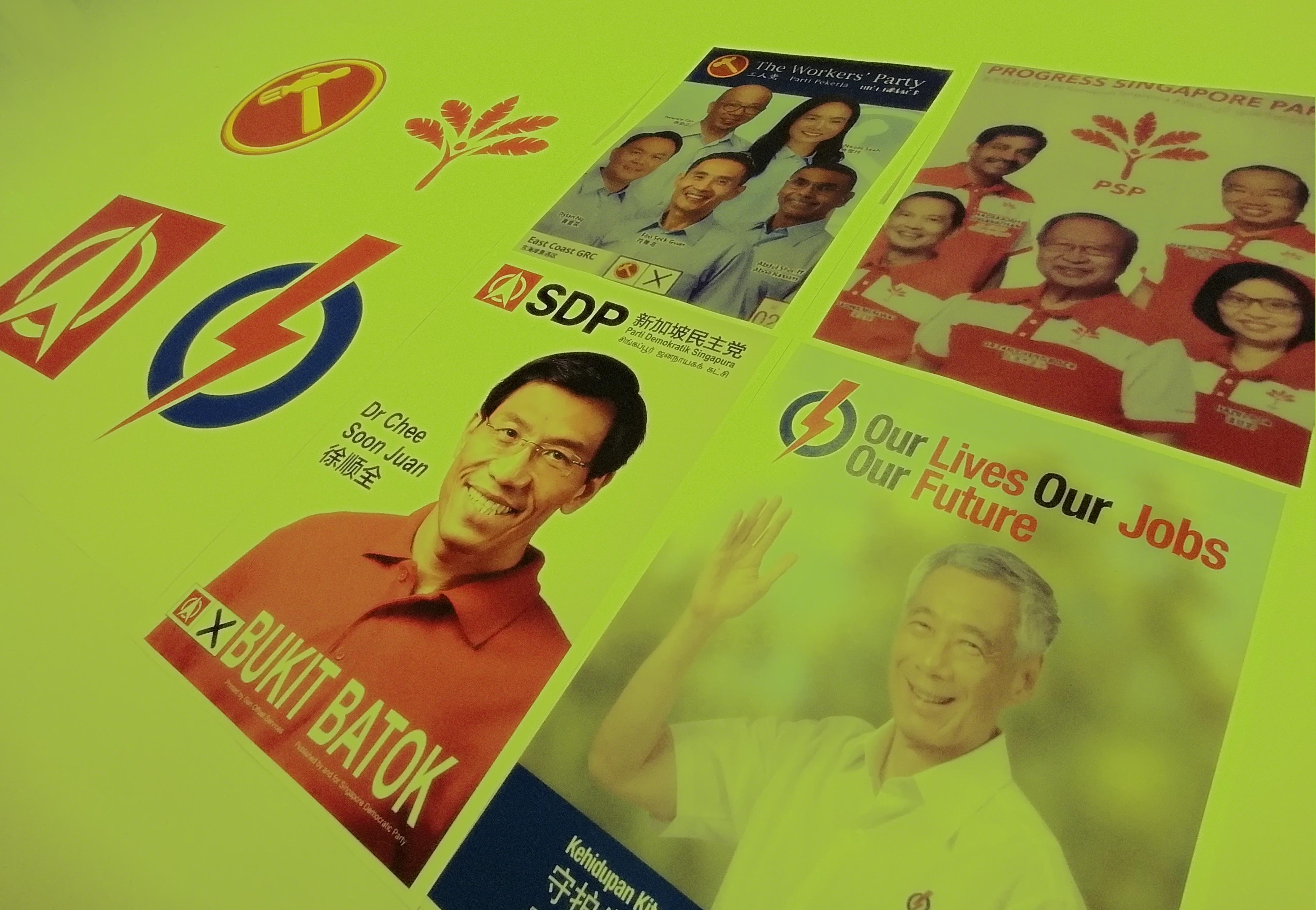 This isn't uncommon for the Southeast Asian city-state, where elections have long been a speedy business, and the general result known. But this election, GE2020, will be remarkably different from the rest — it's taking place in the middle of a pandemic.
COVID-19 in Singapore
Singapore has had a tough time with the coronavirus. As of July 1, the country has reported  44,122 cases — the second-highest number in Southeast Asia, after Indonesia. Between April 7 and June 1, the entire city went into a partial lockdown the government called a "circuit breaker". Even now, Singaporeans are still getting to grips with the second phase of a gradual return to normality; while restaurants and hawker centres are allowed to resume dine-in service, many workplaces are still shut, with employees continuing to work from home.
Ongoing pandemic regulations mean that the general election can't be conducted in the way it usually would be. While walkabouts and house visits are still allowed, the restriction on gathering sizes has to be respected. Masks have to be kept on.
Most notably, there will be no physical rallies this year. These nightly rallies, held by political parties at designated sites across the island, were the highlights of previous elections. In a country where large political gatherings are usually disallowed, election rallies were a rare opportunity for Singaporeans to gather for a political purpose, to listen to speeches, purchase party merchandise, and soak up the atmosphere. They were also an important opportunity for opposition parties to reach as many voters as possible in the limited amount of time available, and to raise funds through the sale of party merchandise. Their loss will therefore be more keenly felt by the opposition than by the ruling People's Action Party (PAP), who has little need to fundraise, and whose past rallies had seen modest attendance.
The key players
The biggest fish in Singapore's political pond is the incumbent PAP, which has won every election since 1959. Although there are multiple active opposition parties, none of them present a serious challenge the PAP's dominance.
The only other party voted into Parliament in the 2015 general election is the Workers' Party. The first opposition party to win a Group Representation Constituency in 2011 — a mega-constituency in which candidates contest as a team, rather than as individuals — the Workers Party, or WP, saw six members elected into Parliament in 2015. Another three WP members entered the House under the Non-Constituency Member of Parliament scheme, which ensures that there will always be at least nine non-PAP MPs, should there be fewer than nine opposition candidates elected to office. The scheme has since been amended to ensure that there will be at least 12 non-PAP MPs in Parliament after this election.
Apart from the WP, other notable opposition parties include the Singapore People's Party (SPP) and the Singapore Democratic Party (SDP), both parties that had been led by the now-retired opposition stalwart Chiam See Tong.
Another party that has generated much interest is the Progress Singapore Party (PSP), a new contender founded by former PAP MP and presidential hopeful Tan Cheng Bock. Although the PSP hasn't actually been tested at the polls yet, Tan's credentials as a former ruling party parliamentarian might help him reach swing voters who, while generally satisfied with the incumbent's performance, might be looking for something different to provide a wider range of perspectives and voices in Parliament.
Since the dissolution of Parliament, the PSP's profile has been further boosted by the membership of Lee Hsien Yang, the younger brother of Prime Minister Lee Hsien Loong. Lee Hsien Yang and his sister Lee Wei Ling have for years been embroiled in a bitter feud with their older brother: on top of a dispute over the treatment of the family home — which their father and Singapore's first prime minister, Lee Kuan Yew, had wanted demolished — the younger siblings have also accused Lee Hsien Loong of misusing his power. In a video for the PSP, Lee Hsien Yang said that the PAP, founded by his father, had "lost its way" under his brother, and that it was possible for Singaporeans to love their country without voting for the ruling party. He has since been seen on walkabouts with the party, but isn't actually standing for election himself.
There are also a number of smaller parties, such as the Reform Party, the Democratic Progressive Party, People's Power Party, and People's Voice. For this election, the former three are coming together in an informal coalition, leading to the Democratic Progressive Party deciding not to field any of their own candidates. They were originally meant to be joined by a fourth, Singaporeans First, but that party has since announced their dissolution. Their party leader, Tan Jee Say, re-joined the Singapore Democratic Party and was fielded as a candidate.
Pandemic campaigning
The PAP often points to its performance at the polls for its legitimacy. While it is true that Singaporeans have, in large numbers, consistently voted the party into power election after election, the country's electoral process has also been criticised.  
In a report released shortly before Parliament was dissolved, ASEAN Parliamentarians for Human Rights (APHR) described Singaporean elections as "neither free nor fair".
"A number of pervasive structural restrictions prevent the development of a viable electoral competition, and create a system that continuously puts the ruling PAP at an unfair advantage to the opposition," said APHR. Among the reasons it cited was the lack of independence of the Electoral Boundaries Review Committee and the Elections Department — both of whom report to the Prime Minister's Office — the prime minister's ability to call for an election, with an extremely brief campaigning period, at short notice, and the intimidation and harassment of political opponents and dissidents.
This year, most of the election campaigning will be shifting on air and online. In lieu of the rallies, each political candidate will be given three minutes of broadcast airtime, on top of two party-political broadcasts. Live-streaming facilities will be made available should parties want to use them for e-rallies, although they're also free to make their own arrangements for livestreaming. Some political parties have already introduced candidates in virtual sessions, held online press conferences, or even done Ask Me Anything (AMA) on Reddit.
While every political party has an online presence, social media cannot be assumed to be a great equaliser in outreach. An Internet election like GE2020 will be as much as battle of resources as ever, and parties with more resources and established social media platforms — from funding to manpower to digital marketing talent — will have an advantage when it comes to pushing their messages out to voters.
The lack of physical rallies and limitations of direct outreach will likely also magnify the importance and relevance of the mainstream media. This, too, triggers concerns over how level the playing field might be. Media freedom is a long-standing problem in Singapore — the country ranks 158th out of 180 in Reporters Without Borders' World Press Freedom Index. The mainstream media is controlled by the government, and tends to lean in the PAP's favour. With these new COVID-19 regulations in place, the need for fair, balanced reporting on all parties is more necessary than ever.
The Progress Singapore Party has also raised concerns about the need to submit scripts for their political broadcasts to broadcaster MediaCorp 48 hours ahead of time. Although the Elections Department says this is a long-standing practice, the Progress Singapore Party pointed out that this would give others foreknowledge of what they plan to say in their address.
An online petition has been started by civil society group Function8 calling for this requirement to be removed.
"[To] require participating parties to submit scripts in multiple languages to IMDA and Mediacorp 48-hours in advance is a logistical impossibility for opposition parties. It prejudices the opposition parties and makes such broadcasts irrelevant," Function8 writes in the petition.
"It gives the incumbent PAP the knowledge beforehand of what will be broadcast. This is grossly unfair to the opposition."
Internet intermediaries have taken steps to adhere to regulations. Ahead of the election, Facebook has removed accounts with inauthentic behaviour, such as the pro-PAP page Fabrications About the PAP, which has for years harassed Singaporean activists and critics of the ruling party. Google has decided to side-step the question of managing political ads by not accepting any.
The power of voices online
While the emphasis on online electioneering could further heighten concerns over misinformation and disinformation campaigns, online spaces can also allow Singaporeans to show solidarity and organise collectively, in ways that would have been difficult to do given restrictions on civil liberties in the country.
Online pressure has already seen a PAP candidate drop out of the race before he even had the chance to submit his nomination papers on June 30. After he was introduced by the party, people who knew Ivan Lim, a general manager at a government-linked shipyard, emerged on Facebook with testimonies that painted him as elitist, arrogant, and bullying. The ensuing online furore led to a petition signed by thousands calling for him to be withdrawn as a candidate, and overshadowed even the PAP's own manifesto launch.
Lim sought to defend himself by making a statement in the afternoon of June 27 — it didn't work. Later that night, he formally withdrew as a candidate.
While candidates from different parties have previously been on the receiving end of online abuse and harassment, this was a rare case of citizens pushing back against the nomination of a candidate on the basis of personal testimonies casting doubt on the individual's character and integrity.
Lim dropping out of the race has brought the uproar over his candidacy to a close, but the episode has raised doubts over the way the PAP — who has long claimed to only choose the cream of the crop — selects and screens its candidates. 
As it was initially rumoured that Lim would be fielded in the same team as Tharman Shanmugaratnam, an extremely popular veteran PAP minister, the entire debacle also drew attention to the pitfalls of the Group Representation Constituency system. By having every team headed by an established or popular senior politician, the PAP has managed to "parachute" less well-known or well-liked candidates into Parliament.
Heng Swee Keat, widely seen as the successor to Prime Minister Lee Hsien Loong, has alluded to the possibility that the PAP might not be able to form the government if voters' desire to see an increased opposition presence in Parliament inadvertently goes overboard. However, there is little likelihood of the PAP actually losing power on July 10. None of the opposition parties are contesting enough seats to even have a shot at forming government themselves; for now, the focus is to wrest as many seats from the ruling party as possible, so as to increase the amount of opposition voices in Parliament.
On the flipside, the opposition is worried about a "wipe-out" in which the PAP wins all the seats. This isn't beyond the realms of possibility — the Workers' Party wins in the 2015 general election did not feature large margins — and the ongoing COVID-19 pandemic, with its impact on jobs and the economy, could lead voters to go with what they know, since Singaporeans are understandably anxious about income security and their ability to provide for their families. The PAP is urging people to vote for them in large numbers to demonstrate a strong mandate for the party, but the opposition argues that having a significant diversity of views and presence in Parliament will lead to better solutions and results.