Article
Home to well-known mega-biodiversity hotspots such as the Heart of Borneo and the Coral Triangle, island Southeast Asia (comprising Indonesia, Brunei, Singapore, Malaysia, Thailand and the Philippines) are popular locations for rainforest and marine-related tourism, recreation and research. At the same time, however, coastal areas are also highly sought-after venues for resort and housing developments, as well as necessary sites for ports, power plants and other industry. Coastal and island communities, for generations the lifeblood of this region, also depend heavily on coastal and marine habitats for traditional livelihoods.
This race for space and resources often boils down to matters of economy, regulation and power. The need to meet sustainability standards may force some developers and governments to mitigate environmental damage and minimise destruction. But arguments of national economic priorities and demands to minimise cost usually override more expensive or complicated processes for ecological protection. Entities that wield the greatest power in terms of authority, status or cash often get the final say. Enforcement of stipulated regulations may or may not exist or might be overcome by corruption. Of all the participants in this competition, the local communities that depend almost entirely on the preservation of natural habitats for their survival are often the biggest losers.
This is especially so in island Southeast Asia. While a few countries have strong civil society movements, actual power lies almost entirely with the government or those in positions of inherited authority. Development plans and business decisions related to coastal areas are thus often dictated from the top, with little to no input or consideration of those who may use or inhabit these areas. In some cases, corruption renders land titles impotent as enforced sales, displacement and outright takeovers are commonplace.
Added to this is the abuse of power by those at middling levels of authority. It is not unusual for those appointed as village heads, local community representatives of self-elected officials in organisations purporting to support fishermen, farmers and rural villagers to use their positions for personal financial gain. Opportunities for financial assistance or access to jobs and supplementary incomes are often given only to close friends and family members. The average villager with no political or family connections are marginalised and unseen, not just by those at the very top, but also by those who were appointed to represent their best interests.
Overcoming the challenges
While this is the everyday reality for many, there are the odd instances when a community is able to mobilise for better representation or at least access to opportunities to participate in urbanisation or other changes in their area. In Peninsular Malaysia, a group from a string of fishing villages in the southernmost state of Johor are fighting to overcome the relentless onslaught of development and deterioration of traditional livelihoods. The evolution of their effort to empower the community has taken 10 years but is still work in progress as there are always limits to the extent that they can influence those who hold absolute power. However, given the base from which they began, how much the youth have been trained to lead the initiative, and the way in which its leader has mobilised fishermen is an encouraging case study which may be adapted and applied in other parts of Southeast Asia.
The most important factor to note in this organisation is that while it began as an externally-initiated environmental education programme for local youth, the effort was taken over by the local community and after five years became a fully community-driven organisation. Local goals and visions determined its direction and activities and a young local team now works to improve the lot of their community while documenting and monitoring their natural habitats. While external assistance in the form of marine scientists, naturalists and other 'experts' are available, these advisors remain simply that; facilitators ready to assist when called upon. It is the community that dictates the path on which the organisation treads.
Case Study: Kelab Alami
Kelab Alami opened its doors to local youth in 2008, offering outdoor experiential learning in a variety of fields. The youth converted unused land into a vegetable and fruit farm that helped to reduce their families' household expenses, and learnt scientific skills of nature observation, documentation and monitoring through their work in the farm. The skills honed while working on the farm were transferred to marine and coastal habitats and adapted to mangrove forests, seagrass meadows and a nearby island's rocky shore and intertidal areas. This effort was led by a local who simply wanted to see the youth in his village stay away from vice and use their time meaningfully. The environmental education component of the programme was taken care of by a visiting environmental education teacher and her network of marine scientist and naturalist friends.
Most community engagement and environmental education programmes begin like this – but for many, youth enjoy learning about nature and their surroundings and then it ends there. Not unlike other similar locations across Southeast Asia, this area faced unavoidable development and irreversible change. Other environmental groups had tried to engage the community with warnings of the spectrum of damage to come, but their tools of engagement (paying for participation in protests and blockades, political manipulation or blame) did not endear themselves to the locals. It also did not help that local representatives were not involved in the awareness programmes beyond being mere participants and recipients of information.
Kelab Alami's strength is that it is a locally-driven effort. In its early years as an environmental education club, a broad marine and nature curriculum was taught to the youth, but as they were also trained to share their knowledge with others, the youth were asked to decide on content that was most relevant to them. Even in its fledgling stages, the youth were given the autonomy to determine what was important to convey to the community and in what form. This set the stage for the transition of the programme from purely environmental education to more social objectives.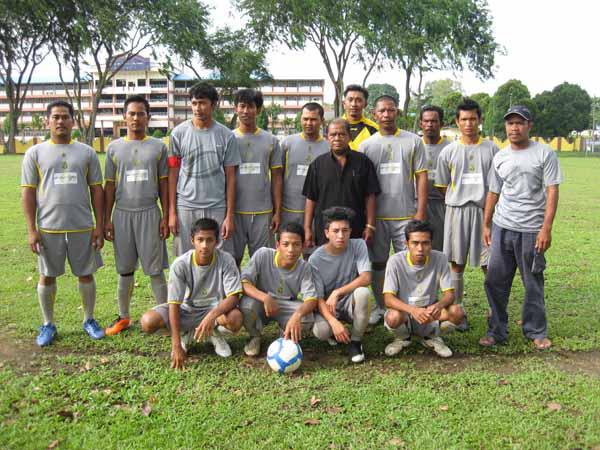 In order to widen the impact of the youth and garner the support of others in the community, the founder used sport. Kelab Alami football teams for older youth and women were created. This became a channel through which people could come together in support of the teams and subsequently the organisation and its efforts for the environment. Community festive days were held as an excuse to bring the wider community together around food, games, sport and stories of local natural treasures presented by the youth through talks, songs and skits.
By 2014, it was clear that there was increased awareness of the science behind the habitats that the community was familiar with. It was not that they were ignorant of the treasures in their backyards, but they did not know that the ecosystems that they took for granted were of national importance and worthy of preserving for future generations. Kelab Alami youth worked to combine and share their findings from habitat documentation and monitoring with the community, but at the same time, they gathered local traditional knowledge of those habitats and presented an amalgamation of both to visitors from beyond the district. The youth were trained as local habitat guides in a small ecotourism effort. Just as the community began to appreciate the importance of what they had, however, development landed in a big way.
Kelab Alami's Profile Video credits to ourbetterworld.org
Reclamation for a big development began where the most prolific fishing grounds were, and right on top of the local seagrass meadows; all without warning. Primed over the years to protect their habitats from potential port expansion, this new development came as a surprise. In actual fact, the developer had met with local leaders, including fishing association heads, but no information was released to the wider community or fishermen. They could do nothing more than standby and watch. It was only when an official complaint was lodged by neighbouring Singapore about reclamation in the narrow Tebrau Straits between the two countries that reclamation was put on hold as a Detailed Environmental Impact Assessment (DEIA) was conducted. As part of the stakeholder engagement process, the developer asked to meet with Kelab Alami and the youth presented what they knew of the surrounding habitats to them.
This kick-started the organisation's movement to a higher level of engagement. Initially shocked by the sight of real-time damage to areas they had grown to appreciate and understand, the organisation was ready to close shop. Engagement with the developer resulted in some resolve to continue, especially as the developer themselves decided to support and fund the work that they had been doing. It was then that the organisation evolved completely into one that would work to provide opportunities for supplementary incomes and job opportunities.
Ensuring inclusive development
This was achieved in a number of ways. The low-impact ecotourism that had begun in Kelab Alami's early years was expanded to create more tourism offerings – this provided financial support for the guides and fishermen (as boatmen), while being an impetus to preserve natural habitats and keep the visitors coming. Local youth were provided with seed funding and encouraged to set up small businesses so that they could ga
in skills to participate in the urbanisation and development that had arrived in the area. They were also coached on how to grab an opportunity should it arise – some youth opened a motorbike workshop in front of the contractor's entrance of the new development – earning an income from the thousands of migrant workers that had appeared on their doorstep.
With the developer's continued support, the fishermen were given better incomes as Kelab Alami's founder became a middleman – paying fishermen more for their catch while maintaining good value (and positive social impact) for seafood buyers. As a result of this initiative, fishermen are not only earning double for every kilogram caught, but they also receive more support for boat and engine repairs and nets. There are also plans to set up sustainable mussel farms to supplement waning incomes from decreasing harvests.
Habitat documentation and environmental education continues, but with former Kelab Alami youth working fulltime for the organisation, they now conduct research of their own, with a heightened sense of urgency given the very visible scars of change before them. Their goal is to set up a Nature and Heritage Centre to showcase the information that they have gathered and consolidated and use that as a commercial and tourism centre for the area. They have also taken over the role of teaching younger generations – both within the community and beyond it to other parts of Johor. To preserve local cultures and provide more opportunities for local women, they have incorporated fishing heritage components into tourism offerings and created traditional cuisine-based products where local food and recipes are documented, sold and taught to guests.
Engagement beyond the immediate community
For the most part, a lot of these initiatives were insular. The organisation only dealt with those in the community and had limited contact with others beyond the district. While engagement with the nearest developer spurred them on to do more for the community, the success of those initiatives and the ability to carry out the programme undisturbed by others was only possible through engagement beyond the usual circle of community, immediate developer and advisors. In order for Kelab Alami to be effective, it had to engage with state agencies, the local government, other developers and the port authority (given the location of the villages and fishing grounds around port boundaries).
Contact was first made with the Iskandar Regional Development Authority (IRDA - a unit appointed by the federal government to oversee the development of the southern economic corridor of Iskandar Malaysia) and this then paved the way for further engagement with other state agencies such as the state economic unit, the tourism council and the Johor National Parks Corporation, among others. Engagement with IRDA's environmental department resulted in Kelab Alami becoming  a pioneering collaborator on its PESISIR programme, a multi-stakeholder approach to coastal documentation, monitoring and preservation. Contact with IRDA's social division supported the establishment of a cooperative that allows Kelab Alami to channel more income to the wider community. Indeed, it was the good relationship built with IRDA that opened doors for the organisation with many other entities including the Johor Port Authority and the Johor Chief Minister's office. As Kelab Alami gained more exposure, it was able to meet with other NGOs and developers in the area and work together with them to improve the sustainability of coastal developments and the preservation of marine and natural areas in the state.
This support by external agencies also enhanced Kelab Alami's ability to continue working within the village. While the organisation is a home-grown initiative, every community has its own local politics. Clear access to those in the higher echelons prevented middling-level gatekeepers from preventing the organisation from carrying out its plans on the ground. While external advisors were useful in being the organisation's voice with entities beyond the village, its founder was adept at engaging with local representatives and others in positions of power. Kelab Alami staff (and former youth), meanwhile were vital in engaging with others in the community as they sourced for and provided information and opportunities to them. Today these young staff are also being trained to engage with those beyond the district so that they can continue to lead and eventually takeover the entire initiative.
Applying the model elsewhere
In a nutshell, this is the work and achievement of a single community organisation as it sought to overcome the challenges of coastal development on their doorstep. It is a model that could possibly be adapted and adopted in other parts of Southeast Asia, but there are a number of vital components that need to be maintained for the effort to be successful.
There needs to be a local champion with vision and heart – someone who has the community's interests in mind and is willing to adapt and evolve to meet the needs and challenges faced by a community.
It is a long-term effort, with a deep understanding of what will work and appeal to the community. Its local leader and staff (youth) have to be trained or coached over an extended period, but they need to be capacity-built to make decisions and determine their future independently. External advisors cannot be a crutch; local people must be prioritised to work in the initiative.
It is a completely locally-driven effort, with objectives, plans, implementation and execution done by the local community. External entities remain mere advisors and facilitators at most.
Stakeholder engagement needs to be done at all levels and on all sides. Internal engagement within the local community itself is important to garner broad support for initiatives and prevent additional obstacles. External engagement with businesses, developers, the relevant local authorities, the government and other entities that hold power is important to ensure longevity in terms of financial support, as well as to guarantee a continued presence in terms of consultation for future development or simply, to be a voice for the community.
Conclusion
All across island Southeast Asia, communities that depend on their natural habitats are faced with impending development and relentless contestation for limited resources and coastlines. The common denominator between these scenarios is often the consolidation of power in external entities and top-down decision-making, with a voice-less local community left to accept and receive the consequences of those decisions. Sustainable coastal development needs to not only minimise damage to the environment but must also ensure opportunities and benefits for local communities most affected by the development.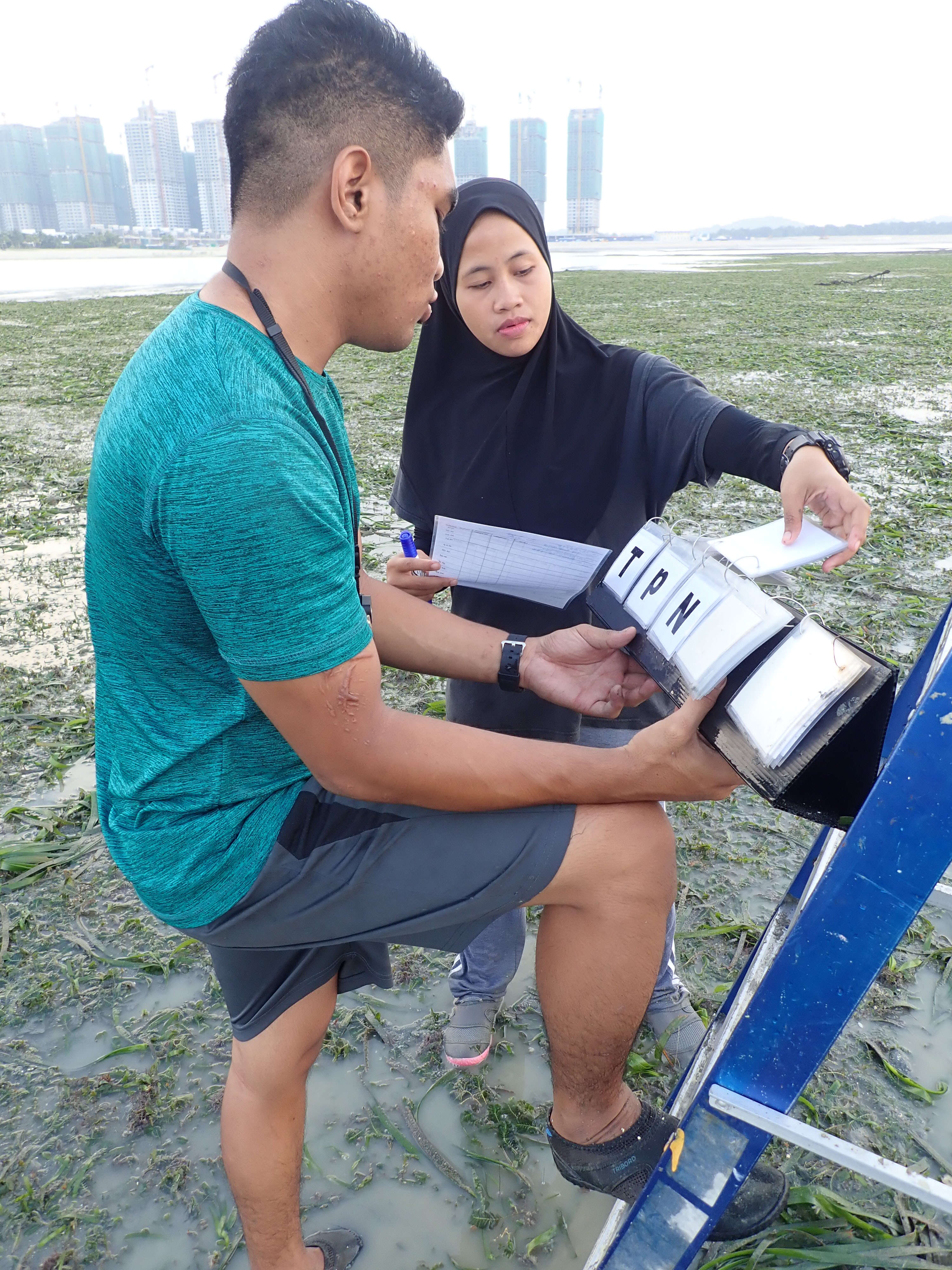 While many decisions cannot be reversed and the absolute impact on plans is yet to be quantified, the case study above describes a model with which a community can be empowered to participate in and benefit from changes happening around them. It demonstrates how much a community is able to take matters into their own hands, even as the odds are stacked against them. Even though the effort may not be able to remove unwanted development, it allows the community to participate in mitigating damage and ensuring that their voice is heard. They are also enabled to survive and adapt in the face of decreasing traditional livelihoods and damage to natural habitats. Perhaps this could be the way forward for many of island Southeast Asia's communities as the onslaught of change bears down upon them.