Article
Migrant workers share their stories online to gain sympathy and spur action from their governments.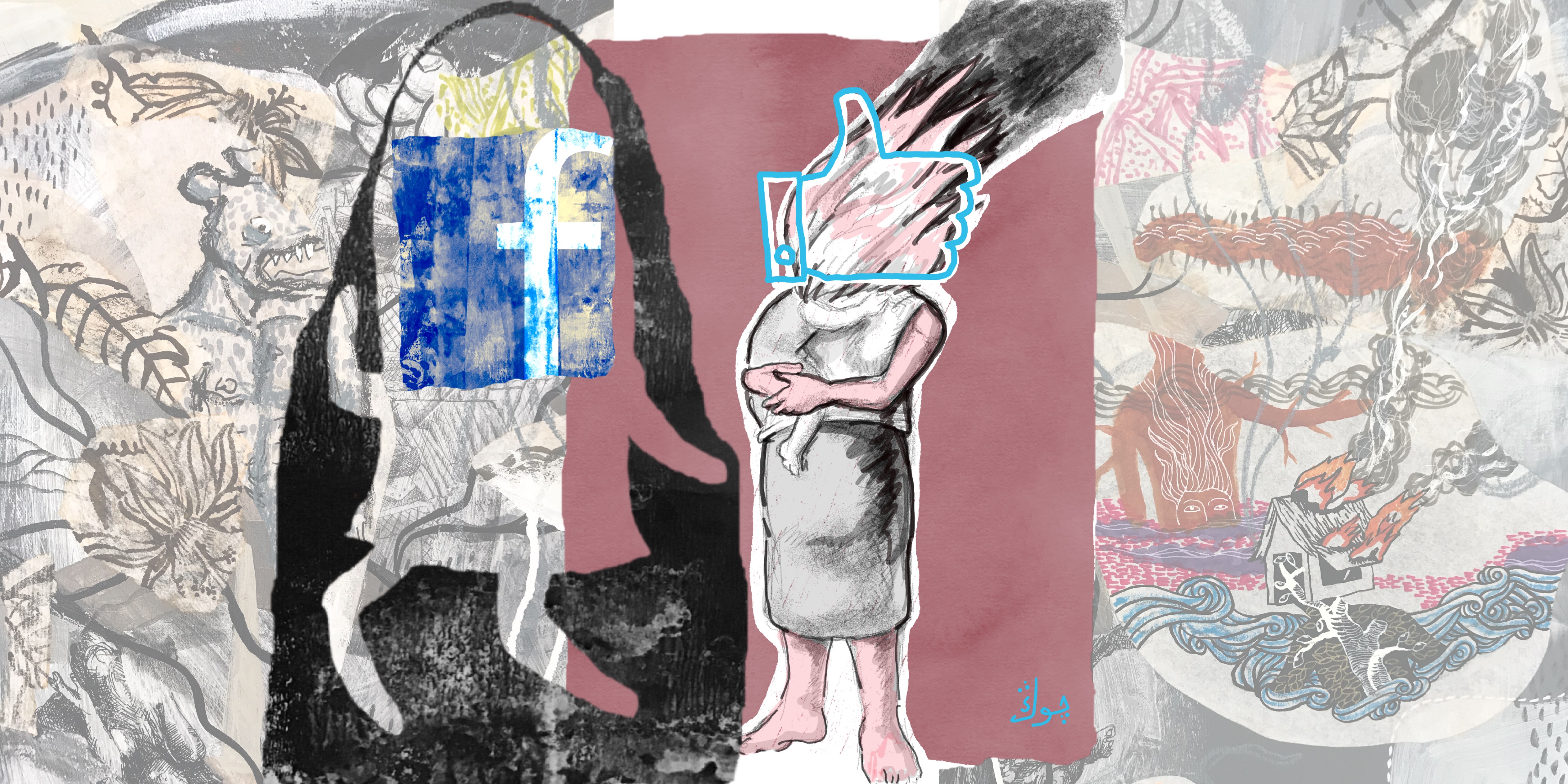 Popular culture has always been a frequent barometer of current issues. Back in the early 1980s Philippines, it has just been less than a decade when the Marcos government has installed a system of exporting Filipino labor to countries in East Asia and at the Middle East. In fact, one popular song recalls the lament and hardships of these Overseas Filipino Workers (OFWs). "Napakasakit, Kuya Eddie" (It Hurts, Big Brother Eddie) — sung by Roel Cortez — is basically an OFW's lament of being separated from his family. The "Kuya Eddie" being referred to in the song is Filipino media personality and politician Eddie Ilarde. He was wildly popular in both television and radio platforms. He used this song in heavy rotation for his radio show in which he would read letters from distressed OFWs or their family members.
Napakasakit Kuya Eddie ( Roel Cortez ) 1984 - RoelCortezMusic
Watch on YouTube
Letters would take several weeks to reach the radio station. They are sifted and the most dramatic were selected to be read on air for the listeners' consumption of misery. University of the Philippines Vargas Museum curator Dr. Patrick Flores mentioned "The trope of Misery is alive in Philippine Art and culture."
The consumption of misery has been manifested in religious imagery and, of course, the thousands of hours of local soap operas that highlight torture and pain as necessary processes for inducing empathy and compassion. This sort of mechanism has also been utilized in social media.
Radio has been a direct link to the general public in the Philippines for several decades. Shifts in technology has prompted changes in how OFWs engage with media to air out their grievances. In these days of social media, the posts are swift and direct. Many of them go viral. It is not just the Filipinos who commandeered social media and smartphones to highlight their plights and share their tribulations.
The Mobile Phone and the Mobility of Rights
In 2015, the International Labor Organization (ILO) released the latest numbers of the global workforce of migrants. The ILO revealed that there are more than 150 million migrant workers around the world. Many of them left their homes to seek better opportunities. In the process, many of their countries of origin experienced and economic boost due to the money sent back home by these migrant workers.
In the Southeast Asian region, the Philippines tops the list as the highest in terms of remittances from their exported labor. In 2015, the country received more than US$30 billion in remittances — which makes it the third highest in the entire world. While many of the emerging economies as well as industrialized nations rely on these remittances and foreign workers, many stories filter out from certain nations of exploitation and abuse inflicted upon these migrant workers.
This is the 70th year of the Universal Declaration of Human Rights. As such, part of the declaration assures the  "realization… of the economic, social and cultural rights indispensable for his dignity and the free development of his personality" and to "a standard of living adequate for the health and well-being of himself and his family, including food, clothing, housing and medical care." The rights of the migrant workers are enshrined in this declaration. However, Human Rights Watch and international labor organizations note that there are still numerous cases of abuse that sometimes cause the death of migrant workers. There is a palpable fear among many of these migrant workers that their basic rights are not protected or recognized because they are foreigners. Already marginalized in their host nations, many of these migrant workers seek avenues to assert their rights. One of which is the mobile phone.
Many migrant workers keep in touch with their families via social media. This is assured if (1) the migrant worker has a smartphone capable of running social media apps and (2) the migrant worker has either access to data or to a Wi-Fi connection. These gadgets also enable the migrant workers to be in contact with other migrant workers in their host nation. In the case of OFWs who are in a hostile environment, it would be their fellow migrant workers who write posts online appealing for help or demanding that their rights be respected.
Human Rights advocates keep track of social media movements online. The horror stories or images of abuse that do get uploaded usually gain traction and go viral. Many of these workers turn to social media because of they have inherent distrust for their embassy's capacity to address their problems. Some believe that they have a better chance of getting help if they make their appeal directly to the world via social media, as the resulting public outcry would most likely speed up government intervention.
One such case in 2014 is that of Indonesian domestic helper Erwiana Sulistyaningsih who was abused by her employer in Hong Kong. Sulistyaningsih was tortured by her employer to a point that she collapsed and was carted off by her boss to the airport with a ticket back to her native Indonesia. The story of Sulistyaningsih and the photos showing her bedridden and emaciated outraged her countrymen. News reports filtered all over the world and indignation led to Indonesia reviewing their policy of sending foreign workers. This caused shock and shame among the residents of Hong Kong. People in various social media platforms go involved in demanding justice for Sulistyaningsih.
Social media has empowered grass roots activists to take on this case. With Facebook, supporters and advocates easily connect with other users who were enraged by what happened. They then promptly called attention to this case. In time, mainstream media and politicians took notice. Social media was an effective tool to seek accountability. Eventually, the abusive employer was charged. Sulistyaningsih has become an advocate for the rights of foreign workers. 
What of foreign workers that went into another country as undocumented or duped as part of a scam? Such is the case of Mary Jane Veloso from the Philippines. Veloso was lured by the promise of foreign employment by a recruiter. Unfortunately, it was a scam and Veloso became an unwitting drug courier when the said recruiter asked her to use luggage that had illegal drugs concealed in it. Veloso was arrested in Indonesia, where drug traffickers are given the death penalty. There have been many nationalities that were duped into drug trafficking and were executed in countries like China. Veloso is one of those millions of people who are so desperate for a job abroad that they fall prey to criminal syndicates.
Veloso is an example on how criminal elements abuse the poverty of citizens and promise them a certain job only to end up in dastardly situations wherein they are practically forced into (a) slavery, (b) sex work, and (c) drug smuggling.
Social Media played a crucial role in making both the Indonesian and Philippine governments to take a closer look at Veloso's case. Veloso's arrest and incarceration did not take much of the news. But when the deadline of her execution in 2015 was looming, social media warriors came up with the hashtag #SaveMayJaneVeloso. It went viral on a global scale. Protesters gathered outside the Indonesian Embassy in Manila and held a prayer vigil for Veloso. Photos of this vigil accompanied by the hashtag circulated online. Indonesia ordered a stay of her execution on the grounds that Veloso is vital to the investigation of human trafficking in the Philippines. This proves that social media has a more direct approach and almost instant engagement if it is backed by massive numbers. It has to be viral in order to make a difference.
Social Media Ills
Social media's power to draw attention also has its drawbacks. There are two cases in 2018 that highlight the problems of migrant workers and social media. One case led to the loss of numerous lives and the other highlighted a diplomatic blunder which imperiled many migrant workers.
Earlier in 2018, India has had a spate of killings that were fueled by fake news and social media. One viral video showed a purported footage of a child being  abducted by men on motorcycles. The video showed a group of children playing on the street, then a motorcycle swerved by them and the riders abducted a child. This video was spread via social media app WhatsApp as a cautionary tale to urge people to be more vigilant.
The thing is, that video was not from India. That video was for an awareness campaign about safety that was shot and used in Pakistan. The WhatsApp video was edited to take out the remaining seconds of the original footage where the men returned with the child and held a sign directly to the camera about the need for safety for children. The WhatsApp false message went viral and enabled mobs to attack strangers in their towns whom they suspected as the kidnappers. Some of the victims were migrant workers. Beyond the dastardly use of social media to sow foment, this tragedy is an indication of the clear and present dangers many migrant workers live through as being the outsiders ergo the possible scapegoats for many crimes.
What if the state tries to seize the narrative in social media? Such was the case early in 2018 that resulted with a diplomatic fracas between the Philippines and Kuwait. It all started when a video that was posted by midlevel official of the Philippines' Department of Foreign Affairs. This was a video of Filipino embassy workers helping a distressed Filipina domestic helper escape from her alleged abusive employer. It was a video shot via smartphone that showed two figures running into a parked car. The domestic helper had a trash bag stuffed with her belongings. They all got into the car and it sped away.
The video was then shared by Philippine President Rodrigo Duterte's rabid propaganda machine. They used the video to praise the bravery and commitment of the government to serve the Filipinos whether in the Philippines or abroad. Hours later, the Kuwaiti government demanded an explanation for the video. The host government felt that this was an insult to their sovereignty because the Filipino embassy officials did not coordinate properly with Kuwaiti officials in handling the matter. The usual bristling Philippine President fell silent as the Filipino ambassador was asked to leave and the officials in that video were detained in Kuwait.
This showmanship from the Duterte propaganda machinery highlights how social media is utilized to curate state narratives to elevate themselves in the eyes of their citizens. That has been done in different media platforms throughout centuries. But the social media backlash in both Kuwait and in the Philippines was swift and unrelenting. This prompted the suspension of deploying select workers from the Philippines to Kuwait, causing economic turmoil for many. The current Filipino workers in Kuwait expressed their fear of retaliation online and were critical of this social media grandstanding by government officials.
Social Media Killed the Radio Star? No.
The Philippines has a distinct relationship with social media and migrant labor. Touted as one of the most active nations on social media, many Filipinos engage with their family, get their news online, most specifically through Facebook. Add the notion that ten percent of the Philippine population is abroad as foreign workers, this ties together the vitality of social media networks. There have been numerous Facebook posts as  "pananawagan" or  "calling out for help" with videos and photos posted online of Filipino overseas workers in distress. It would usually be footage of women in distress weeping in front of the camera asking the Duterte government to take action as they show evidence of the abuse. Some take photos of mangled, unconscious bodies of migrant workers in hospitals pleading for help.
Social media is a great instrument to connect the migrant workers to the government, but it must be emphasized that it is not meant to be a stand-alone infrastructure to go through the motions of assistance, investigation, and demanding culpability from alleged exploiters and abusers.
Michael Vincent, the Programming Director for Hong Kong's Metro Plus AM 1044 produces and hosts radio shows catering to migrant workers. Hong Kong is host to tens of thousands of foreign workers. The territory is host to many academic studies and research agencies catering to foreign workers. The way to calibrate information and organize events is a blend between the mobile phone and the radio waves. He insists that certain old parameters should still be in operation  "Proper channels will still be the best bet. I do understand that social media does help, but with the way videos are portrayed in social media just irresponsibly putting these to catch attention […] I don't believe it because the people who watch these videos are not aware of their responsibilities and sharing without knowing the full story of any incident to me it is irresponsible."
Vincent's radio program has been running for some decades now. He has seen the shift,  " the radio station had regular callers via landline and mobile. We used to average about a hundred calls a day. Now, posting on Facebook or direct messaging is the norm. Most of the information are obtained and exchanged through text messages." Even though social media is prevalent, we still return to the good old radio. Vincent's radio programs are sponsored by the Hong Kong government. As such, they don't just focus on Filipino migrant workers, they also cater to Thai and Indian foreign workers. The radio station also has programs catering to the Indonesian workers as well. This shows the confluence of traditional, mainstream, and social media. The foreign workers in Hong Kong are still urged to verify the information they get by listening to the radio programs.
Though he is wary of social media, Vincent adds, "Since the inception of social media and messaging apps we are now working more closely with Philippine Consulate and other consulate in Hong Kong." Having said that, Vincent insists that the traditional approach still works.  He explains: "As a media practitioner in the mainstream we do not encourage them to vent their complaints and/or frustration on social media. Though it is the fastest way to get your message across, but it is not the most reliable as it creates negative connotation. I still believe that exposing complaints on social media doesn't get you anywhere except added negative value from others."
Social media's lack of vetting mechanism lends to its lack of credibility. Vincent rails against the Kuwait scenario. "The Kuwait incident just shows how irresponsible vloggers are. Although they wanted to help, they didn't take into consideration the laws of the host country. Call me old school but we have to be aware of our limitations; in short, responsible journalism," he says.
New Likes, New Heights
Vincent's radio co-host, Federico M. Paragas a.k.a. Tita Kerry (Aunt Kerry) on-air, mentions that at the platform of social media, migrant workers can assert their rights. However, he is cautious. He states,  "[Social media allows] the expression of opinions. Before social media, most OFWs could only voice their complaints through conferences, protests, and interviews by the media. However, due to social media, OFWs can say what they think and voice their opinions freely. The freedom of expression in social media is a double-edged sword as misinformed individuals will be able to persuade other individuals with their own point-of-view with no questions asked. These also allow the prominence of cyberbullying. Before the rise of social media, most OFWs will get their news from traditional media like newspapers, magazines, tabloids, radio, and television. With these media outlets, there is a certain degree of credibility. However, due to the rise of social media, anyone can be reporters and post news that they think is true without any verification. This coincided with the rise of 'fake news.' There are a lot of articles that OFWs can see on Facebook and think that they are true."
Paragas note that there must be partnership among the host nation, the embassy or consulate of country of origin, and the media catering to migrant workers. This attunes to the proper channels in dealing with the problems, "Aside from asking for help from the consulate, Overseas Filipino Workers also contact us, the media for help. Typically, we will advise them to document the abuse for evidence so that when they go to the police, they will have evidence to support their complaint."
Social Media is not just a tool for venting complaints or seeking assistance. There are avenues in social media that empower the migrant workers.
Tynna Mendoza, Senior Programme Manager of Hong Kong-based​ Enrich Personal Development Ltd. Shares that it is imperative to use social media to reach out migrant domestic helpers in Hong Kong, of which a great number are from Southeast Asian nations.  Mendoza shares "There are over 370,000 migrant domestic workers in Hong Kong. As a charity, our resources are limited to educate these workers in our weekly face to face workshops. Leveraging on social media allows us a broader reach, and we are also exploring e-learning tools for the near future.  Most of migrant domestic workers have smart phones and access Facebook a lot for various reasons, and that includes access to information."
The key words are engagement and empowerment when dealing with migrant workers on foreign soil.  Mendoza gleams through her advocacy "We use our platforms to engage our beneficiaries and supporters on broader topics relating to our work and ongoing learning, including women's empowerment, migrant domestic worker's rights, and specific financial topics.  We use Facebook tools pretty extensively to have a wider reach, particularly Facebook Live. We livestream our Lunch and Learn lecture series on our official Facebook page – we run series of different themes, like investments, business and return and reintegration. We also run a monthly Facebook Live video series called Ask The Experts where we answer migrant domestic workers' questions on various topics each month with a different expert."
Despite the recent turmoil over Facebook with allegations that data have been harvested by corporations and authoritarian governments to manipulate the population, it is still the most prevalent social media app favored by many migrant workers.  Mendoza adds, "Facebook is the most effective platform we've found for engaging with our beneficiaries, who are migrant domestic workers. We have several platforms across Facebook, showcasing our work for public engagement, but also for engaging our beneficiaries on specific opportunities (e.g. schedules or learning opportunities) in their own language." 
Social Media has been at the forefront of many shifts in society.  It has been utilized as a tool for revolution, transmitted calls for social changes.  However, the issue of credibility is still the biggest deterrent to fully entrust social media with the support for migrant workers.  Though face to face interaction is still preferred in terms of educating and empowering the migrant workers regarding their rights and assertions, social media is a viable platform for such endeavors in proper parameters. 
__
For more information
http://www.worldbank.org/en/research/brief/migration-and-remittances
https://www.rappler.com/move-ph/91471-mary-jane-veloso-twitter-trending
https://www.bbc.com/news/av/world-asia-india-44532224/the-india-whatsapp-video-driving-people-to-murder
http://www.ilo.org/global/topics/labour-migration/publications/WCMS_436343/lang--en/index.htmhttp://www.ilo.org/global/topics/labour-migration/publications/WCMS_436343/lang--en/index.htm
http://www.scmp.com/topics/erwiana-sulistyaningsih
https://www.indiatvnews.com/news/india-did-whatsapp-messages-lead-to-killing-of-22-people-across-10-states-of-india-watch-indiatv-exclusive-coverage-449781
https://www.straitstimes.com/singapore/many-foreign-workers-in-singapore-use-social-media-to-connect-with-home