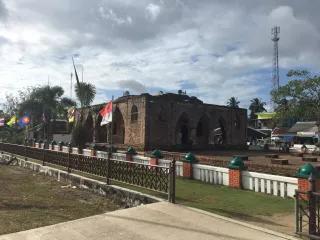 While much optimism continues to surround the people-centred ASEAN Community two years after its inception in 2015, it begs the following question: how have its 600 million citizens benefitted from this change? While giving a full account of ASEAN's achievements and drawbacks would be impossible due to limitations of space, what strikes me the most as a keen observer of ethnic conflicts is the lack of effective measures to resolve ethnic conflicts within the region as well as initiatives to prevent and protect minorities. While much of the ASEAN Community is based on developing old agreements together with some new initiatives, the focus on being a people-centred community distinguishes it from the past. This was reiterated and subsequently endorsed by ASEAN leaders at the ASEAN Summit in November 2015 as announced in "ASEAN 2025: Forging Ahead Together", which articulates various goals for the next ten years. Such goals with a special focus on diversity include working towards "[a] community that embraces tolerance and moderation, fully respects the different religions, cultures and languages of our peoples, upholds common values in the spirit of unity in diversity, as well as addresses the threat of violent extremism in all its forms and manifestations".[1] Promoting these goals while consolidating ethnic, religious, linguistic and cultural differences in the spirit of moving towards a people-centred community will be no easy task considering the discrepancies between what ASEAN seeks to achieve and the measures it employs in order to achieve these goals.
With or without a community, our region remains ethnically, culturally and religiously diverse. The regional map is dotted with ethnic tensions and conflicts that have claimed numerous lives over the decades, displaced people from their homelands and resulted in human rights abuses, both accounted for and unaccounted for in various forms. Minorities in many Southeast Asian member states are marginalised as secondary citizens; some are suppressed and persecuted, while others such as the Rohingyas continue to live without even with the most basic rights. The recent military crackdown on the Rohingya Muslims in Rakhine State that began in October 2016 may well have resulted in more than a thousand deaths, while up to 70,000 have fled to neighbouring Bangladesh, according to some reports.[2] Fighting continues in many other areas in Myanmar despite efforts to conclude a Nationwide Ceasefire Agreement (NCA) with various armed ethnic organisations. In addition, since 2004, the conflict in Thailand's southern border provinces has claimed almost 7,000 lives, while the peace process in Mindanao is challenged by the ongoing battle in Marawi between Philippine security forces and the armed Maute group that has pledged allegiance to the Islamic State. This is not to mention other obstacles to peace in Mindanao including splinter groups, clan-based criminal gangs and the abundance of firearms. While beneficiaries of war continue to profit from arms trade, corruption and other illegal activities, it is the vulnerable and the marginalised who suffer the most. Though minorities within these conflict areas constitute a part of the ASEAN Community, their lack of security has received very little attention in the process of building a people-centred one.
Diversity is an essential feature of our region. While religious and ethnic animosity poses an obstacle to creating a "cohesive and caring society", this is not to suggest that diversity is the cause of conflict and insecurity per se. As illustrated in various multiethnic states around the globe, many governments have succeeded in integrating diverse populations. Rather, it is discriminatory practices and the lack of respect for differences in Southeast Asia that have alienated minorities and created chasms within communities. Within the context of Southeast Asia, Singapore is a desirable example that illustrates how a government can successfully cultivate harmonious relations among a multiethnic population. Singapore's leaders aspired to create a multiethnic society where different groups, consisting of ethnic Chinese, Malays and Indians, are allowed to celebrate their own language and customs. At the same time, ethnic-free "Shared Values" were created to remind the population of Asian values amidst growing change brought by Westernisation and modernisation within Singapore.[3] While examples show that governments can create conducive environments for multiethnic societies to prosper, the pressing question is this: why should a regional organisation such as ASEAN become involved in ethnic conflict resolution? And what role can ASEAN play to ensure better protection of its people?
The nature of conflict itself makes the role of an external party essential during the various stages of a peace process, such as conflict mediation and monitoring. Because the state and its agents such as the police and the military are protagonists of conflict, resolving conflict without a third party is not a viable option due to the fact that instruments of law enforcement are inherently biased. Furthermore, armed ethnic groups may struggle to negotiate peace with states that possess greater military might. Consequently, international organisations (IOs) such as the United Nations (UN), the European Union and the Organisation for Security and Cooperation in Europe (OSCE) have progressively taken on various roles in different stages of conflict prevention and resolution across the globe. IOs can pressure conflicting parties to participate in peace talks or encourage more democratic means in managing diversity such as federalism or autonomy. They can act as mediators or facilitators to advance communication between two parties in conflict with one another. They can also foster an environment conducive for talks as well as offer alternatives.[4] Once a peace agreement has been signed, IOs can act as third party monitors and peacekeepers.
However, there is the insistence by states that ethnic conflicts are purely a domestic matter. Within ASEAN, this is reinforced by the main principles governing relations between its member states including the ASEAN Way and the principle of non-interference. Though the principle of non-interference has never been clearly defined, in practice, it encompasses all actions ranging from criticising a fellow member state to military intervention. The principle of non-interference also gives states almost a free hand in dealing with ethnic rebellion including the use of force to suppress ethnic discontent. As a result, intentionally or not, the principles of non-interference have encouraged non-liberal ways of managing diverse populations within ASEAN member states. However, this is not to conclude that ASEAN norms can be solely blamed for states' use of military force to respond to ethnic conflicts. While many states in Southeast Asia (i.e. Indonesia and Philippines) have displayed a relatively more open attitude towards third party involvement in ethnic conflict resolution, the principle of non-interference provides an option for governments to use military means against ethnic groups while protecting them from criticism from neighbouring countries.
Because of the group's unwavering commitment to the principle of non-interference, ASEAN as an institution has had no role in mediating conflicts or monitoring post-conflict situations within Southeast Asia. Paradoxically, many individual ASEAN member states (Indonesia, Malaysia, Philippines, Brunei, Cambodia and Thailand) have been involved in UN peacekeeping operations, collectively contributing almost 5,000 peacekeeping personnel in total.[5] Though these contributions at the UN level have yet to translate into regional initiatives, in recent years, some ASEAN member states have proposed various instruments to increase ASEAN's involvement in regional peacemaking. Arguably, the two ASEAN member states that have attempted to advance a role for ASEAN in settling ethnic conflicts, while perhaps at the same time ambitiously carving out a role as regional peacemakers, are Indonesia and Malaysia. Proposals include Indonesia's bid to create a regional peacekeeping force during the 2003 Bali Summit, which was later reiterated in 2004 by Indonesia's foreign minister, Hassan Wirajuda. Indonesian support for such proposals was in line with the country's acceptance of international mediation and peace monitoring after the Indonesian government concluded a peace deal with the Free Aceh Movement, ending three decades of conflict. In line with this intention is the Indonesian government's announcement that it will contribute 4,000 peacekeeping personnel (a significant increase from the 2,857 personnel currently serving) to various UN missions by 2019.[6] If Indonesia fulfils its goal, it will rank as one of the world's top ten contributors to UN peacekeeping. Even though Indonesia's proposals were dismissed at the time over fears of unwanted interference, in 2015, Malaysia reintroduced similar proposals for a regional peacekeeping force. As opposition to the idea remains, the challenge is to convince ASEAN member states to see the benefits of non-violent means to resolve conflicts and peacekeeping. First, peacekeeping would enhance stability in the region. Second, institutionalised measures could potentially act as a deterrent to the abuse of minorities in the region and rectify ASEAN's past record of negligence of minority rights. This in turn would promote a more inclusive, people-centred community, and enhance cooperation at the regional level. So far, cooperation among ASEAN member states has only gone as far as establishing the ASEAN Peacekeeping Centers Network (APCN) – comprised of national peacekeeping training centers. The network acts as an information-sharing and capacity-building body among individual member states already involved in peacekeeping activities.
While a role for ASEAN as an institution has yet to materialise, whether it is mediation or peacekeeping, individual ASEAN member states have been open to third party involvement from a fellow ASEAN member state as mentioned earlier. As such, the involvement of ASEAN member states in resolving ethnic conflicts is ad hoc and conducted on a bilateral basis rather than being based on any set procedures through ASEAN's multilateral framework. Examples include the Aceh peace process, which ended in the Helsinki Agreement in 2005. Though the Crisis Management Initiative (CMI) and its founder, Martti Ahtisaari, the former Finnish president, mediated the talks, a body named the Aceh Monitoring Mission (AMM) was tasked with monitoring the peace deal. The AMM consisted of officials from the European Union (EU) and individual ASEAN member states (Thailand, Malaysia, Brunei, Philippines and Singapore). Another positive example would be Malaysia's involvement in the peace processes in Thailand's southern border provinces and Mindanao. In addition to facilitating the peace talks between the Thai government and the insurgents in Thailand's southern border provinces since 2013[7], Malaysia has played different roles in the peace process in Mindanao such as mediation and monitoring together with personnel from Libya, Brunei, Japan, Norway and the EU. Malaysia has been able to accomplish more in the Mindanao peace process due to several favourable conditions, including the Philippine government's openness towards third party involvement and mutual regional security concerns.[8]
While such developments can be seen as a small step towards enhancing cooperation in the field of peacemaking, there are still many conflict areas where governments insist on protecting their sovereignty and refuse any third party involvement. Third party involvement can create tensions on many levels and can be construed as a violation of sovereignty. While many states have insisted that ethnic conflicts are an internal matter, they have the potential to disrupt security beyond borders. Conflicts can cause mass migration to neighbouring countries, facilitate illegal trade to finance wars and challenge territorial borders. Thus, it is crucial to illustrate that these initiatives can be implemented without threatening state sovereignty with the additional bonus of addressing regional security. Any peacekeeping force should be utilised as a means to preserve regional peace and stability, as opposed to a military tool to threaten a fellow member state. It should be made clear that a peacekeeping force would conform with the three guiding principles for UN peacekeeping, namely, consent of the parties, impartiality and non-use of force unless in self-defense, which would serve to respect state sovereignty rather than violate it.[9] Based on the same principles for UN peacekeeping, including consent of all conflicting parties, an ASEAN peacekeeping force could ensure peace and security within the region while respecting the principle of non-interference. Turning these proposals into reality would greatly enhance cooperation and deepen integration on both political and military levels.
NOTE: For a more detailed discussion on the various arguments made in this article, please see Chanintira na Thalang and Pinn Siraprapasiri, "ASEAN's (Non-) Role in Settling Ethnic Conflicts in Southeast Asia: Obstacles to Institutionalisation," in Institutionalizing East Asia Mapping and Reconfiguring Regional Cooperation, ed. by Alice D. Ba, Cheng-Chwee Kwik and Sueo Sudo (Oxford and New York: Routledge),131-155.
REFERENCES
---