Article
Domestic violence and sexual violence has been an increasing yet taboo topic within Vietnamese society for a long time. But with the recent passing of a new law and more support programs available to assist survivors, hope is brightening the dark tunnel of domestic violence.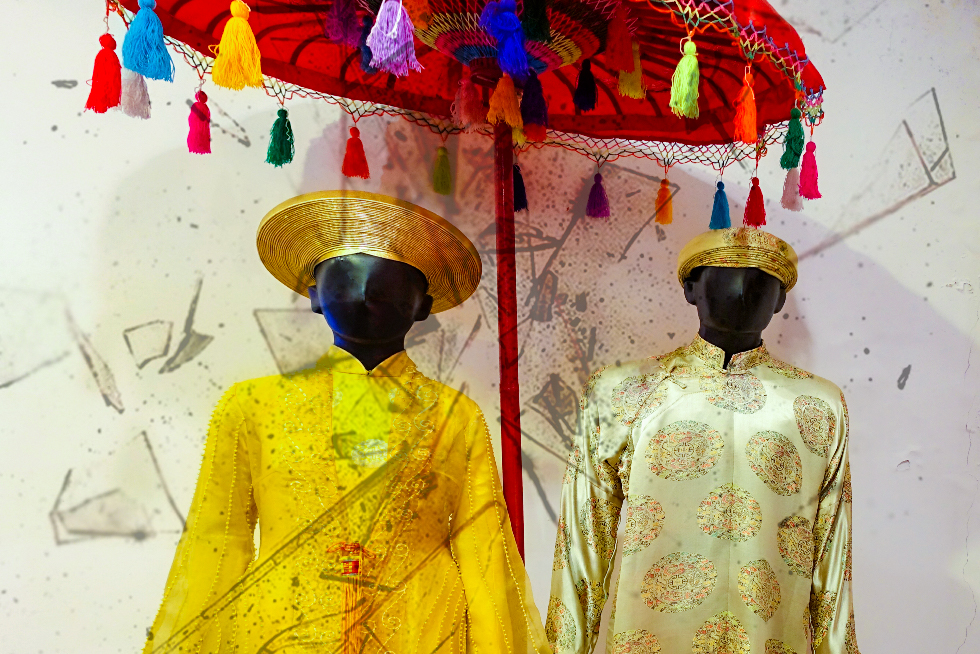 In a remote corner of Northwest Vietnam, Ms Vang Thi A (not her real name) was alone on her motorbike when she was riding through dirt roads washed out by water and mud due to last night's heavy rain. It took Vang nearly five hours from her tribal village located on a mountain to a training center in Muong Te, a rural district of Lai Chau province which shares a border with China. The closer she got to her destination, the more joyful she felt. Within a few weeks, she finally could reach the ultimate goal of her life – to escape her abusive husband.
A growing national epidemic
Vang was just 14 when she became a child bride and her husband was 19. During their nearly 10 years of marriage, he used to brutally beat her whenever he got drunk. Vang was a victim of domestic violence, which is still common in Vietnam. In a shocking reality that Vietnamese women face in their daily lives, a national study on violence against women conducted in 2019 found that more than 6 in 10 Vietnamese women aged 15–64 live with physical, sexual, emotional, economic or behavioral abuse from husbands at least once in their lifetime. It means that in every three marriages, nearly two wives have suffered at least one type of domestic violence.
The study, released in 2020 and conducted by the Ministry of Labor, War Invalids and Social Affairs in collaboration with the General Statistics Office of Vietnam, received technical and financial support from the United Nations Population Fund (UNFPA) and Australian Department of Foreign Affairs and Trade. This is the second study conducted in Vietnam, with the first conducted in 2010, making it the only country in the world so far in a study that specifically uses cross-culturally validated methodology developed by the World Health Organization.
From the survey, more women have reported being sexually abused in 2019 compared to 2010, at 13.3% versus 9.9%. This is equivalent to more than one in every ten wives having suffered sexual abuse in 2019 compared to nearly one from the last survey. The study also reveals that such abuse is still largely under the radar in the country: half of the women abused by their husbands had never told anyone, while as many as nine in ten who experienced physical or sexual violence by their partners do not seek assistance from formal service providers.
That was the case of Vang Thi A. In the small mountainous tribal village, everyone knows each other so well, as if there are no secrets to keep at all. Soon after her marriage, neighbors knew that she had an abusive husband. At first, she tried to seek help from relatives, but no one could intervene or solve problems classified as 'family issues'. "Accept your fate" she was told many times, so much that in her early years of marriage, she thought she might not be able to get herself out of this abusive relationship and would remain for the rest of her life. She was scared to find assistance from formal service providers, and divorce was not an option as it was associated with social stigma in her community.
Light at the end of the tunnel
After enduring years of domestic abuse and survival from two suicide attempts, she thought nothing could get worse, until her husband began sneaking out at night. He slept with someone else in the village, and Vang Thi A was the one who had to pay the penalty because of her husband's extramarital affair. His adultery was the straw that broke the camel's back. This time she sought help from a local women's union and was determined to leave her husband, despite being ostracized and shunned by the rest of the village.
Back then, Vang Thi A was still in her early twenties, but she had no job. She was hopeless about the future, but then an opportunity came to her unexpectedly. She heard about a free course on hair training. It was a mobile vocational beauty training program dedicated to poor young women in the Highlands designed to help women gain access to employment or create their own businesses. Through four-month courses, women learn a variety of beauty skills that allow them to become more economically independent and generate additional household income. 
So far, Muong Te district is the most distant place where this program is held in Vietnam, and Vang Thi A didn't want to miss this opportunity. She applied and became one of the trainees. At the end of the course in 2020, Vang Thi A felt that the cage around her for so long had finally been lifted.
Double impact from COVID-19 pandemic
The 2019 survey also found that, in many instances, children who live in abusive households are impacted or also likely to fall victim to this treatment themselves. Of the women who experienced physical violence by their husband, nearly two in three disclosed that their children witnessed or otherwise overheard the violence. And things became worse since the COVID-19 pandemic.
According to Dr. Le Minh Cong, deputy head of Social Affairs of the University of Social Sciences and Humanities – Vietnam National University-Ho Chi Minh City, the pandemic has brought new challenges for domestic violence victims. In August 2021 and within the past 12 months, Dr. Cong and partners were running the Mental Health Care during Pandemic project, and met some victims of domestic violence following lockdowns to control the spread of the COVID-19 virus. From what he observed, the forms of abuse are diverse across physical, psychological and sexual abuse, but were mainly psychological abuse.
One of the most devastating effects of domestic violence is its ability to cause post-traumatic stress disorder in children who are raised around it. Dr. Cong mentioned one case in which a male student suffered with depressive symptoms such as loss of energy, boredom, loss of interest, disturbances in sleep, eating, and sometimes he wanted to kill himself. This patient was raised in a toxic, abusive environment. His father was an alcoholic and constantly beat his wife and children. His mother is a rural woman, and she accepts being beaten by her husband. Being both a victim of violence and also witnessing violence against his mother increases his trauma and leads to post-traumatic stress disorder.
In another case, there was a male student who returned to live with his family after two years studying in Ho Chi Minh City. With everyone in the family trapped at home due to coronavirus restrictions, the student became so distressed witnessing his father physically attack his mother and sisters almost every day.
In short, women who experienced physical and/or sexual violence by their husbands were more likely to say their children (5–12 years) had behavioral problems. Violence is also a learned behavior. Women victims of violence are more likely to have a husband whose mother was beaten or who was himself beaten as a child.
Vietnam bolsters victim protection with new law
Over the past five years, the United Nations Population Fund (UNFPA) has been working very closely with the Ministry of Culture, Sports and Tourism to lead and coordinate the revision of the Law on Domestic Violence Prevention and Control. The draft amended law was recently passed by the National Assembly on 15 November 2022.
The country's first-ever Law on Domestic Violence Prevention and Control was passed in 2007. "The law has created a solid legal framework for the development and implementation of many policies and interventions in the last two decades," said Ms Naomi Kitahara, UNFPA Representative in Vietnam.
Ms. Kitahara noted, however, the independent review reflected a need for revising the current law to increase its effectiveness using human rights and the survivor–centerd approach. It also suggested to include different forms of violence against women and girls, which can also take place outside of family settings, and called for the provision of essential and integrated services, including health, counselling, police protection, social and justice services to survivors of domestic and gender-based violence.
Ms. Kitahara stated that the revised law is much clearer in terms of the rights and needs of the survivors of domestic violence, as well as of the accountability of perpetrators. Contact prohibition and court order measures are newly introduced to ensure the protection of survivors. Reconciliations are no longer mandatory, which was not helping cases of escalating violence. One terrifying example of this situation happened in Dong Nai province in September, when a 34-year-old man slashed off both of his wife's arms because he suspected she had cheated on him.
In addition, the revised law requires special attention be made to vulnerable groups such as people with disabilities, children, the elderly and pregnant women, so that no one is left behind in the provision of the law. Moreover, the new law clearly calls for the provision of essential and integrated services in one place in support of survivors of violence.
A promising future, with smiles and optimism
Vang Thi A eventually left her mountainous tribal village and moved on to Nam Dinh province. After regaining her self-confidence through the beauty program, she opened a small hair shop and became independent financially. She met a new partner and they got married. Somehow until recently, she is still amazed by her past and current reality. "Before my life felt like a cage without an exit, and now I can live a happy life. Sometimes I think it's too good to be true," she confesses with tears and smiles.
HopeBox, a social enterprise based in Hanoi, is another response to offer a hand to gender-based violence survivors in Vietnam and focuses on women who are already in their transition phase, between shelter and the job market. "We provide a transition model that provides hospitality skills, career development leadership training and outsourced trauma counselling so they are able to re-enter the workforce," said Ms Huong Dang, founder of HopeBox. The ultimate goal of HopeBox is to not only provide a pathway for women to escape but to help them grow and end the cycle of abuse, by empowering the survivors both financially and for their well-being.
Empowering GBV Survivors - HopeBox Vietnam
Watch on YouTube
Ms. Trinh Nguyen (Nguyen Ngoc Tuyet Trinh), the initiator of the beauty training program where Vang Thi A benefitted from, outlines that financial independence means a lot for these women because it will guarantee their status within their families, and they will educate their children and have happier, better lives. 
__
Nguyen Thuy Mien is a senior journalist at Thanh Nien Newspaper. A full-time journalist since 2004, she is covering different fields including international affairs, science and environment. Mien was awarded the Impact Media Fellowship by Singapore International Foundation and the Jefferson Fellowship from East-West Center, US.
The views expressed by the author are not necessarily those of Heinrich Böll Stiftung.