Article
Maggie Tra, founder of SYS Sister Sounds and Hà Nội Community Radio, keeps pushing boundaries to give Vietnamese women more opportunities in the music industry. Navigating a path through DJ-ing in Hanoi, offering workshops and encouragement to others, she hopes the music sector will evolve to see more diverse participation and change perspectives of what women can do.
One evening in late October 2021, time was counting down until the launch of a special documentary on the Mixcloud website. In the chat box beside the small screen, messages popped up, one after another. Everyone said hi and chatted a bit while waiting for the documentary to start. It was the journey of Pho The Girls, a group of female DJs on the way to breaking boundaries in Hanoi, Vietnam. It's also the story of how their founder Maggie Tra put down some roots in Vietnam and left her footprint on her father's homeland through music.
Pho The Girls Short Documentary Trailer - SYS Sister Sounds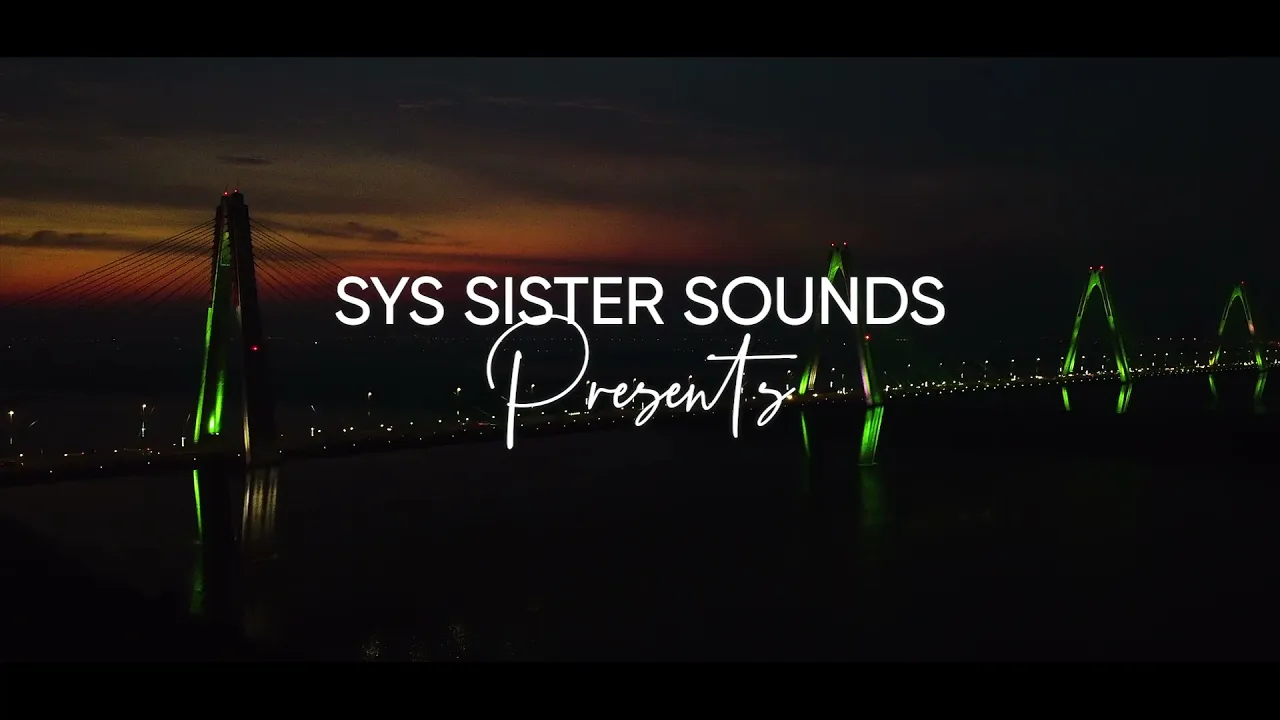 Watch on YouTube
A continuous music transition and accelerating career
Born and raised in Sydney to a Vietnamese father and Cambodian mother, Maggie Tra spent most of her youth in Australia. After graduating from university with a major in journalism, she began her career as a journalist and worked for an Australian magazine before trying her hand at something new: music blogging. She started with the blog Stimulate Your Soul (SYS), and later established her music public relations agency Stimulated Media, focusing on promoting independent artists. In 2015, she decided to leave Australia and has been traveling the world and working online as a publicist ever since.
"I've always kind of been behind the scenes, enjoyed being at the back and like helping others," Maggie shared. "When I'm writing, nobody sees me and I feel comfortable about that, but then DJ-ing is like another challenge, allowing me to learn some new skills and put myself more forward." Maggie began to take DJ-ing lessons and she built up a strong support system after years working tirelessly in the music scene. "A lot of my friends are in the music industry, so when I first started DJ-ing, someone showed me to do this, to do that," she recalled.
Up to that point, she thought everything was fine. However, from time to time, she started to realize one thing: there weren't many people like her, for example working online as a music publicist. And when moving into the DJ world, this kind of reality became clearer to her. The lack of women in the music industry was ever-present, and female artists don't receive as much exposure as men. "It took me a long time to see it. Now I could see there are not many Asian musicians, especially females in Asia who become famous in the Western world or get acknowledged in the media. It's really, really rare," she said.
Making her mark as a female in Hanoi's music industry
Those kinds of thoughts kept piling up until one day she made the decision that something had to give and something had to be done. "Several years ago, I think I had time and I was able to invest that time to help and support more women, and definitely Asian women," Maggie said. She chose Hanoi, Vietnam, for the new chapter of her journey.
"I came back to Vietnam with the intention to share my skills. Anything I learn in the Western world, I bring back and teach Vietnamese women", Maggie said. She first came to the city around four years ago, stayed for three months and totally fell in love with it. But then she decided to live in Europe for another two years, until the urge to come back was too strong to deny it any longer. "I have never regretted it since," she said. "I love Hanoi."
Maggie does more than produce music in her daily work. In 2019, she created SYS Sister Sounds, a community built to empower and push women in the creative and music industry. Through this organization, she spends time supporting emerging artists and empowering women, fighting for gender equality. And Pho The Girls DJ workshops are being held to focus on helping Asian women and non-binary people get a leg-up in the industry.
The first workshop from SYS Sister Sounds was a hit, with 20 young Vietnamese women attending. There were many sign-ups but Maggie wanted to keep the classes small, in order to teach more effectively. Although she hates to be called a 'teacher', sharing knowledge, for her, was the best way forward to empower women, especially Vietnamese women. Although Vietnam is ranked highly for women in senior management positions (39%), the country is listed at 87 out of 156 countries in the Global Gender Gap Index.
In April 2021, Maggie launched Hanoi Community Radio and it has been "a crazy ride". The intention of the radio station was to get the local community together but also encourage and push women to be on radio and on air. In a nutshell, the SYS Sister Sounds workshop is the first step, introducing basic DJ-ing skills and welcoming women into the community. In turn, this opens up opportunities for women to be more creative in making music, developing and maturing in a supportive environment along the way.
"I know some opportunities are hard to find in Asia, and having a space for all women and non-binary people definitely make them feel more comfortable," said Maggie. "Vietnamese people are very shy. They're happy to try things but they're still very shy". Despite this, Maggie believes that they are keen and hungry for a break and a supportive community, which is her reason for bringing people together.
Vietnamese people are very shy.
They're happy to try things, but they're still very shy.
Maggie is uniquely placed for this role, as a woman with Asian heritage and family, and fully understands how much pressure Vietnamese women have to deal with when growing up. "Our parents always keep the mentality that the girls cannot or they really don't want their daughters to get involved in the music industry," she said. Even Ms. Trung Nhi (*not her real name, withheld at her request), a famous Vietnamese female singer, once said she hopes her daughter won't follow her path in the music industry, because of the hardships and other challenges she would have to deal with. While Vietnam's music industry in recent years has numerous female singers performing many music genres, there is still one thing that is very hard to change: the conservative minds and prejudices of how people perceive women in this particular industry.
Vietnamese women can also be harder on themselves. If they make a mistake, Maggie outlines that it can be difficult to mentally let go. "It's also from the upbringing as well," she said, "we  have to be the best as we can be. I know because I used to be like that, but I learned how to stop, to just let it go, and you should continue your music". Also, the pressure to get married and have children before a certain age are some other issues Vietnamese women endure at least one time during their lives. Even the government is pushing the birth rate adjustment program toward 2030 which encourages people to get married before they are 30 and have children early, preferably before 35. And women continue to bear a heavier burden than men in this regard.
Challenges of perception and creating opportunities for the future
When asked what are the biggest challenges she has come across on the way to reconnecting with her father's home country, Maggie replied: "One is getting people to take it [DJ-ing] more seriously. At first, the girls are more than happy to try, but in reality, they can't afford the equipment. Besides, they need a place for them to play, and also in Vietnam there is something called a 'sexy DJ'." When female DJs go to the deck and start to play, a lot of people would say this to them.
in Vietnam there is something called a 'sexy DJ'." When female DJs go to the deck and start to play, a lot of people would say this to them.
This happened to the founder of SYS Sister Sounds. Maggie recalls: "One day, I got onto a Grab bike [a motorbike taxi service popular in Vietnam], and the rider guy was like, 'What do you do for a living?' and I'm like, 'I'm a DJ'. He looked at me and said 'No, there's sexy DJs and you don't look like a DJ,' and I was offended because it's kind of like saying I'm not attractive enough to be one." She acknowledges there are also other stigmas around this particular career and why a lot of Vietnamese women don't do it. "There is a stereotype that the girls are afraid to fall into. They don't like it," Maggie said, adding that it is sad because her students have to think about how they dress in order to not to be stereotyped in this way.
Another big challenge is getting students to continue. Maggie has found that it can be hard for them to be motivated to invest in themselves, as it takes a lot of time. "In Vietnam, people tend to want things straight away, but when it comes to DJ-ing, it takes so much time. The challenging thing is to show how to balance it. If you can continue for a long time, it will pay off in the end. You have to keep pushing," Maggie said.
Patience and persistence, however, are still reflected in gender disparity in politics, in a country where the percentage of women in the 15th National Assembly is now over 30%, above the global average of over 25% in June 2021. Despite this, there is only one woman among the 18 members of the 13th Politburo of the Communist Party of Vietnam.
In order to improve the participation and visibility of women and non-binary people in DJ-ing and music in Vietnam, having more spaces for them to practice and play, and having the community for it, are essential. Maggie's message to people who work in the music and creative industries is "to be more supportive to each other and create more communities, or even having an event to highlight women in the music industry is very inspiring as well. You know Suboi [a popular Vietnamese rapper, singer and songwriter] is amazing, there can be so many more other than  just one or two. I don't feel lonely in the DJ world, but I do wish for more girls to join."
My next frontier is teaching music production, because I feel like there are not a lot of female producers around and that is something I would love to push in the future.
For the coming year, she is thinking about new music and new labels and still pushing for further ways and spaces to encourage women to participate. "My next frontier is teaching music production, because I feel like there are not a lot of female producers around and that is something I would love to push in the future. However, as I am very new to producing, this will be more of a long-term goal for me, as I learn personally and feel more confident to teach it," she said.
While there is still bias in how people perceive females who work in the music industry in Vietnam, Maggie has contributed greatly to the conversations on the place and role of women, and also created a path for active participation. With more awareness and media coverage, even more opportunities can be provided for an open and vibrant DJ-ing community in Vietnam.
__
Nguyen Thuy Mien is a senior journalist at Thanh Nien Newspaper. A full-time journalist since 2004, she is covering different fields including international affairs, science and environment. Mien was awarded the Impact Media Fellowship by Singapore International Foundation and the Jefferson Fellowship from East-West Center, US.
The views expressed in this article are not necessarily those of Heinrich Böll Stiftung.
You can follow SYS Sister Sounds on their Mixcloud, Instagram, and Facebook page.