After US-ASEAN relations suffered under Donald Trump's administration, Joe Biden now promises that US foreign policy will once again focus more on allies. What can ASEAN expect from Biden's presidency?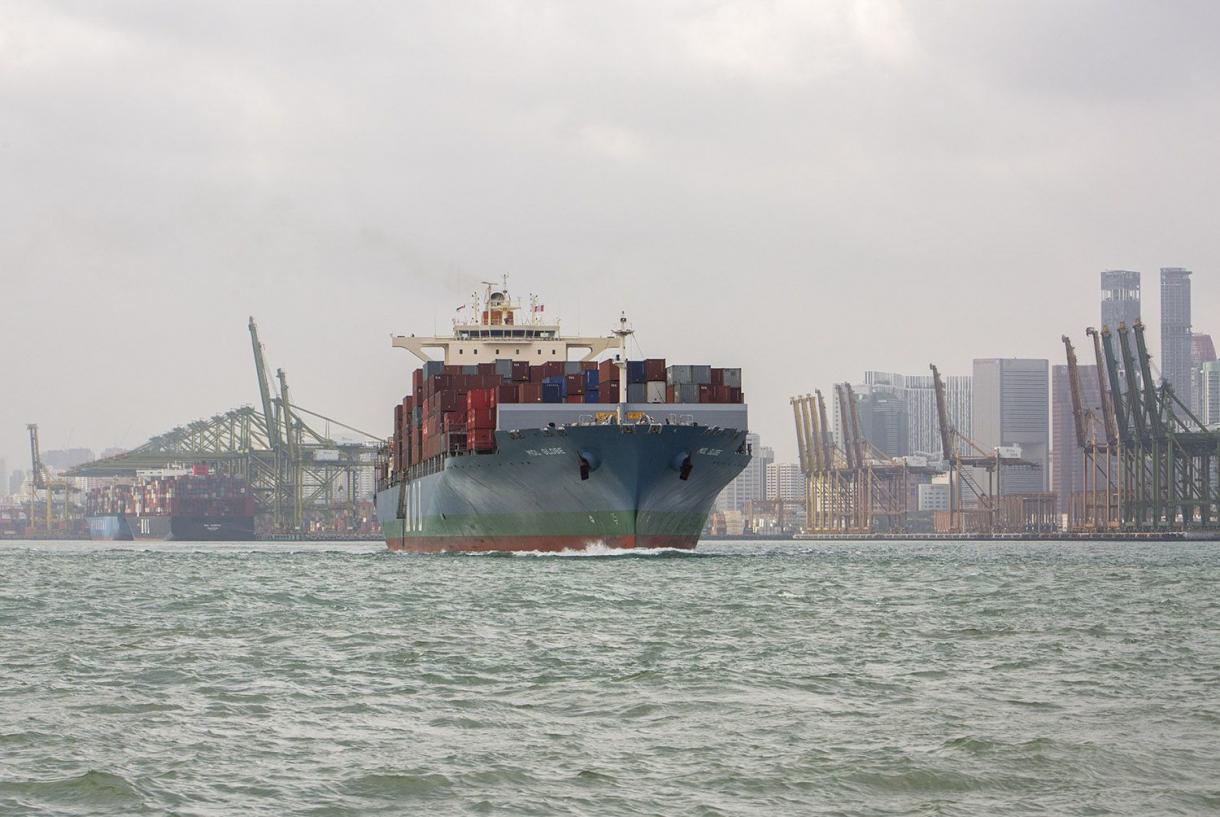 The strategic location of ASEAN is long acknowledged as a critical arena for security and economic interests of the US. ASEAN member states have been closely watching how the new government under the new US President, Joe Biden will affect ASEAN. US-ASEAN relations soured a bit under Donald Trump's government, but Biden has promised a renewed focus on US allies, with many in Southeast Asia hoping to see Washington as a hedge against the increased influence of Beijing.
Biden's statements indicate a revived focus on issues such as climate change and multilateral trade policy. What can ASEAN expect from Biden's presidency? This article explores this question by looking into the selected issues of environment, free trade, and gender that are increasingly intertwined with human rights and democracy. During the Covid-19 pandemic, phrases such as social protection and sustainable development are back on the centre stage around Southeast Asia's changing approach for achieving development and growth, while simultaneously protecting the environment. The impact of the public health crisis is greatly felt by everyone in different sectors, and that brings in the relationship of health to economics, trade and investment as well as to the environment, which was neglected in the past.
Leaders of ASEAN member states have all generally congratulated Joe Biden on winning and welcomed him, expressing hope for stronger bilateral relations and stability in the region. The recent military coup in Myanmar came as an early test on the US's policy on democracy and human rights. Biden proclaimed that he would "stand up for democracy wherever it is under attack". The notion of American exceptionalism has long been contested, the same debate too applied in the region. Whilst international pressure is necessary in the event of grave human rights violations such as in Myanmar; with the changing global order, the US also needs to be cautious to avoid the notion of "human rights preaching". This is crucial at a time where the image of democracy and human rights received little confidence in ASEAN, with Covid-19 forcing stricter rules on freedom following China's model, which could potentially achieve better results.
On the environmental front, President Biden is sending signals that action on climate change will be central to his administration's agenda. How will his presidency affect the future economy of ASEAN? How will his green policy impact ASEAN? While ASEAN is endowed with rich natural resources, the region is faced by enormous environmental degradation issues, that has led to a concern on unsustainable development. Biden's green policy that focuses on a fairer trade deal such as taking another look at tariff policy with climate protection policy is hope to bridge the gap between economic development and environmental resilience in the region. There have long been calls on how ASEAN should aim for broader developmental challenges, and be progressive in its approach. As such, this provides an opportunity for Biden to show the possibility of a new energy trajectory that could cater a win-win situation for both health and economic recovery. For instance, Biden recognises that there is a need to advance low-carbon technologies or fuels to make economies more resilient, while at the same time, ensuring the achievement of health access and mitigating climate change. This is in line with the recently released inaugural ASEAN report on SDG indicators.
Much analysis from the region painted a positive picture of how Biden's presidency will impact ASEAN. How can Biden undo what Trump has done in the past in trade deal negotiations referring to the Trans-Pacific Partnership (TPP) where he withdrew amid the Comprehensive and Progressive Agreement for Trans-Pacific Partnership (CPTPP), and also the Regional Comprehensive Economic Partnership (RCEP)? In 2020, ASEAN became China's largest trading partner with trade volumes hitting $731.9 billion. China's economic influence in the region is solid through bilateral and multilateral partnerships. For instance, China and Cambodia signed a free trade agreement last year that brings the two into a new era of comprehensive strategic cooperation partnership. This means Biden will inevitably face the challenge of pushing for liberal policies in a region with governments that are not fully democratic. His challenges are not merely external but also internal. Internally, Biden inherited a polarized electorate, while externally he faces a big challenge in foreign policy priorities. In the long run, what we can expect from Biden's administration is likely to be positive for Southeast Asia with a reduced uncertainty in trade policy, that could generate conclusive spill over effects on infrastructure and clean energy.
Closely related to trade policy is gender. In a study that assesses the impact on women resulting from trade, investment and skilled labour in the context of the ASEAN Economic Community (AEC), it highlights that there have been some positive impacts on women in terms of the increase of jobs. Unfortunately, on the other hand, the AEC contributes little in changing the gender pattern of employment and wages, due to various underlying factors, such as the gender gap in education attainment, cultural and financial barriers, and the limited effectiveness in gender mainstreaming efforts. Whether Biden uses trade policy to make positive changes in this regard, is yet to be seen. Moreover, concerns such as labour rights are shaped by the structure of markets and institutions that is mostly insensitive to gender concerns. For a meaningful change, the social, cultural, and institutional barriers within ASEAN need to be removed.
In the analysis looking into Biden's presidency and its impacts on ASEAN, we cannot ignore the presence of China. This has increased the policy challenges for the US as China recovers faster from the Covid-19 pandemic, where recovery of economies is a priority for ASEAN member states. ASEAN member states expect Biden to have a more cautious approach in dealing with China, with diplomacy instead of a confrontational approach being a core consideration. Is Biden capable of winning the region's confidence in the US by rebuilding relations as discussed earlier? Will he be able to prevent further confrontations with China by repairing the US's image? These are all important questions to be answered, as China is ASEAN's biggest trading partner and an influential aid donor to several ASEAN member states. The State of Southeast Asia Report 2020 shows that, while the region generally favours a US presence, the greatest proportion of respondents picked China as the most influential power in Southeast Asia with 76.3% chose China as the most influential economic power. In recent years, Chinese influence in the region has been strengthened, for instance, through the Belt and Road Initiative (BRI).
All eyes are on how Biden's presidency will affect ASEAN. Despite the internal and external challenges faced by Biden, Southeast Asian leaders can expect a more engaged approach from the US. ASEAN has however, become more resilient over the years amid the US-China trade conflict; where Biden's presidency in turn presents an opportunity for ASEAN in the power bargaining.
References
ASEAN becomes China's largest trading partner in 2020, with 7% growth. 14 January 2021. Global Times. https://www.globaltimes.cn/page/202101/1212785.shtml#:~:text=ASEAN%20countries%20have%20jumped%20to,partner%20for%20the%20first%20time. Accessed on 5 March 2021.
Projected Gender Impact of the ASEAN Economic Community. 2016. ASEAN Secretariat: Jakarta.
https://asean.org/storage/2012/05/Projected-Gender-Impact-of-ASEAN-Economic-Community1.pdf. Accessed on 5 March 2021.
Tang, S. M. et al., 2020. The State of Southeast Asia: 2020. Singapore: ISEAS-Yusof Ishak Institute.
The China-Cambodia FTA to become Cambodia's first bilateral free trade agreement. 15 October 2020. ASEAN Briefing. https://www.aseanbriefing.com/news/the-china-cambodia-fta-to-become-cambodias-first-bilateral-free-trade-agreement/. Accessed on 5 March 2021.